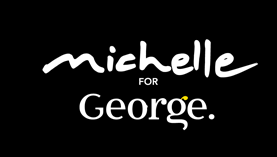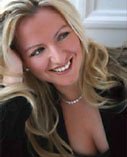 "Boys - you can seldom go wrong with a bunch of red roses or a candlelit meal, but if you're looking to really woo your lady and turn up the romance factor, lingerie is the ultimate gift! Here are some of my 'top tips' to make sure you get it right."

Top tips for boys this Valentine's Day
Michelle Mone, bra expert and creator of Michelle for George, provides some invaluable tips on buying the right lingerie for your lady.
Even better, you don't even have to suffer the shopping jitters or move from the comfort of your own home, as you can do all your lingerie shopping online here at George.com!
1. Size Her Up
"Size is everything when it comes to lingerie. A lot of men resort to guessing, which is a big mistake. So, if you don't have her correct size, I would opt for a box of chocolates instead! Ask her friends or her sister what size she is or try and take a peak in her lingerie drawer when she isn't around. To give you a quick idea, a bra size is generally expressed in inches, whilst cup sizes typically start at an A and work their way up to the alphabet."
2. Strike A Balance
"A big Valentine's faux pas is buying lingerie that will never see the light of day, beyond the odd romantic night! This is where careful consideration needs to come into play; don't just buy something slinky and red because you like it: try to consider her tastes and get the right balance between 'raunchy' and 'elegant'. Black lingerie is always a safe bet (Pin Spot bra - £16, thong - £8); a classic choice of underwear, it gets the perfect balance between sexy and stylish."
3. Know Her Body
"The style of lingerie that your lady will love – and, most importantly, feel sexy and confident wearing - will depend on how she feels about her body. If she hates her stomach, opt for more concealing lingerie style like a basque (Casino Pinstripe Basque, £20). If she likes cleavage, go for an uplifting plunge bra like 'The One' (£12). Also, is she reserved or is she a bit of a minx? Does she wear satin thongs or cotton boy shorts? These are the questions you must ask yourself before you head for the aisles."
4. Finishing Touches
"It really is the little things that make us women happy, so it's definitely worth swathing the lingerie in some pretty tissue paper and boxing it up with a big ribbon. If you want to really impress her, why not place a red rose on the top for some added 'wow' factor. Also, don't ruin it by leaving the prices on, but do leave the labels on just in case the lingerie needs to be exchanged."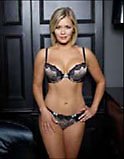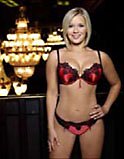 Michelle for George
Animal bra - £16,
thong - £8
Michelle for George
Pin Spot bra - £16,
thong - £8
Michelle for George
Rose bra - £16,
thong - £8