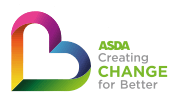 Our promise to build a better world and a more sustainable future through everything we do.Our promise to build a better world and a more sustainable future through everything we do.
Made for you
All our products are made with you in mind. To ensure they are the best they can be, we focus on four key pillars: developing, fitting, checking and listening.
We work hard to:
Recycling and Charity
As part of our responsibility to recycle, products are sold to raise money for our partnered charities: Tickled Pink, The Salvation Army, Newlife and His Church.
Click on the charities below to learn more.
Tickled Pink
Salvation Army
Newlife
HIS
academy

It's important that we offer effective training courses to the people who make our clothes. Training helps the employees who work in our factories gain new skills that can lead to promotions and higher salaries.
In 2012, we launched a training scheme called the George Supplier Academy
This initiative helps factory workers develop their skills, ensuring they are able to produce garments to the highest quality standards, while making the most of their time and keeping material waste to a minimum.

To date, over 500 workers have attended our Assured Quality Level course
The AQL course is a four-day course that authorises factory employees to inspect products to George requirements. The George Supplier Academy currently runs across several countries, including Bangladesh, China, Italy, Sri Lanka and Turkey.
We also provide a number of other bespoke courses starting from three hours and running up to four days, depending on the course, including a series of written and practical activities and assessments.
policies
Certain fabrics and practices within our supply chains have been phased out or eradicated as part of our sustainability and ethical pledges.
As part of Walmart's global commitment, we have phased out sandblasted products.
Uzbec cotton - George at Asda does not accept merchandise made with cotton harvested in Uzbekistan. In 2008, Walmart publicly stated its position regarding cotton harvested in Uzbekistan, which reflects our company's commitment to responsible sourcing in an effort to persuade the Uzbek government to end the use of forced child labour in cotton harvest.
By the end of 2020 all cotton will be responsibly sourced and all viscose will be sourced from sustainable forests. By 2025 all polyester sourced will have a minimum of 30% recycled content. We will also have a strategy in place later this year to address the issue of microfibre pollution.
Products must meet legal requirements of the REACH Regulation 1907/2006/EU.
We have a zero tolerance policy towards incineration and donate any unsold clothing to charities.
It is our policy to continuously improve animal welfare within our supply chain through the education and training of our colleagues and suppliers. Our animal welfare policy covers any animal-derived materials used in our products. All leather, feathers and down used must be a by-product of the commercial food industry. Fois gras goose feathers and live plucking is not accepted. We have made a business decision not to place any further contracts on products containing angora yarns. We also do not use real fur, real fur pelts or any shell products. No George products are sourced from endangered species.