George Information and Services
Customer aiding information

Cook up a Parisian treat in your kitchen with this pretty chic, trend. Taking inspiration from one of the most stylish capitals in the world, this look is all about cute vintage accessories and distressed furniture interspersed with galvanised steel and etched glass.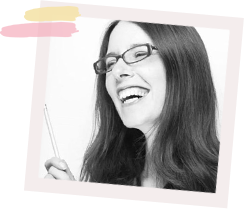 I've been designing for 20 years and even now, nothing gives me more of a buzz than seeing people buy the products I've created. I love pulling inspiration from different places. The Yorkshire Dales are great for inspiration and South East Asia has amazing temples, traditional crafts and fabulous foods. If I had to pick my fave George pieces they'd be the copper origami lamp shade, watercolour dinner set, pop me in a pie oven glove, mango wood apothecary chest of 9 drawers.
This trend can be as detailed or as simple as you like. We love this cute milk jug, which gives a subtle nod to this look. Team with cute cups and you're all set for a Parisian tea party.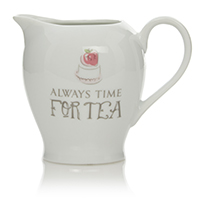 Milk Jug
£3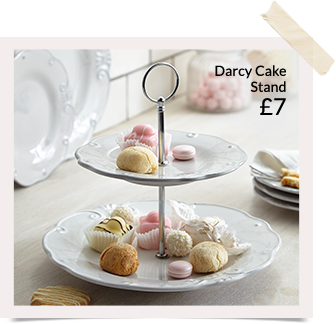 Scalloped edging on dinnerware or fabrics gives an instant Parisian chic feel. This cake stand is perfect for channelling that French Patisserie look.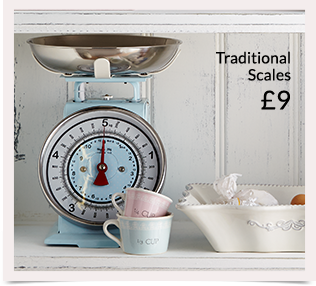 Oozing with pastel prettiness but keeping a sensible steel stand, these scales are a perfect balance of old and new and measure up to the sweet treat trend perfectly.

Keep your colours simple when it comes to this French kitchen look. Vintage white and grey with a smattering of pastel pinks and blues are key to creating that elegant feel while still keeping it traditional.