George Information and Services
Customer aiding information

Faded and Pre-raphaelite gorgeousness get together to give a nod to 1600s still Flemish life, which is the inspiration behind this trend. Faded charm is the key – created by a range of distressed fabrics mixed with lavish accessories.

Being a designer is so satisfying. I love being part of a great team that delivers amazing designs and products to our customers. Seeing my products on the shelf still makes me smile from ear to ear. And I'm currently putting my skills to the test by renovating my first house – a characterful 1920's bungalow that needed lots of love! I'll be sure to include the Hibernate Squirrel in a bobble hat cushion from the range when I complete this – it's my fave from this season's range.
We heart this velour stick lamp with its nods of old and new. It's perfect for setting that almost gothic lighting mood.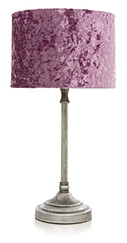 Velor Stick Lamp
£20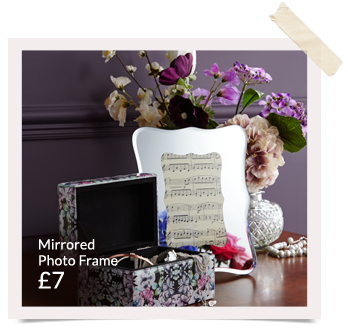 Combine metallic newness with romantic flowers and vintage patterned accessories to give a hint timeworn charm.

Faded elegance can be romantic, so where better to introduce this look than in your bedroom. Create the trend with this gorgeous bedding and combine with satin accessories for ultimate opulence.

Mix gothic style dark hued fabrics such as velvet with simple soft shades and metals to create an elegant glow.

Contrasts of light and sombre hues paint the scene for this trend. Embrace your home's dark side with mulberry wines and fuchsia pinks and add some pretty pastels to add some softness.
It's a perfect way to bring the past into the present.