George Information and Services
Customer aiding information

Go on an adventure without getting cold by giving your home a Nordic inspired make-over. Add soft and warming textures to cold brushed contemporary copper and keep accessories bold to really bring this artic cottage trend home.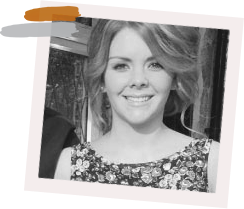 Being a designer is so satisfying. I love being part of a great team that delivers amazing designs and products to our customers. Seeing my products on the shelf still makes me smile from ear to ear. And I'm currently putting my skills to the test by renovating my first house – a characterful 1920's bungalow that needed lots of love! I'll be sure to include the Hibernate Squirrel in a bobble hat cushion from the range when I complete this – it's my fave from this season's range.
Choose where your next journey will take you with this cool globe. We love how it adds a touch of quirkiness to this trend.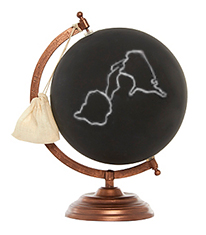 Chalkboard
Globe
£15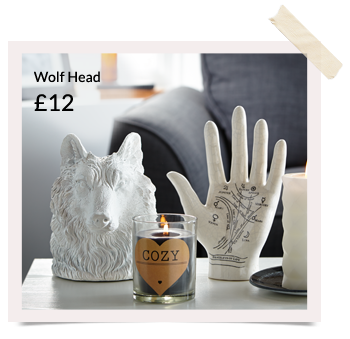 Simple, yet effective white accessories give a nod to the cool feeling of this trend.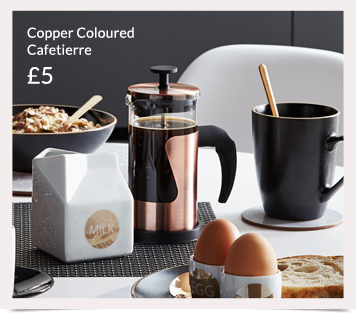 Brew up the Nordic theme and keep warm with this copper coloured cafetiere. Keep the look going with glasses and mugs, designed to give a subtle nod to this style.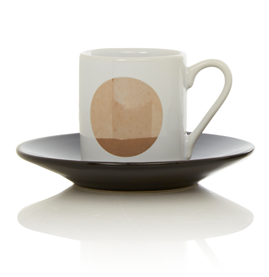 Chill out icy colours with deeper warmer tones such as wood and copper and add soft textures such as sheepskin and faux fur to really give the feeling that you're sat in front of a roaring fire.