George Information and Services
Customer aiding information

Make nature your autumnal guest and turn your home into a rural retreat. This trend has been grown from organic goodness and is inspired by simple country living, which adds a calmness to busy everyday family life.
I've been designing for 20 years and even now, nothing gives me more of a buzz than seeing people buy the products I've created. I love pulling inspiration from different places. The Yorkshire Dales are great for inspiration and South East Asia has amazing temples, traditional crafts and fabulous foods. If I had to pick my fave George pieces they'd be the copper origami lamp shade, watercolour dinner set, pop me in a pie oven glove, mango wood apothecary chest of 9 drawers.
We're totally in love with this super cute animal print cushion, which is perfect for giving our sofa that nature make-over.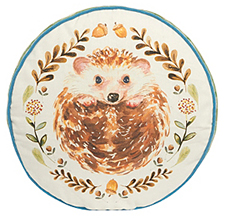 Round Hedgehog
Cushion
£8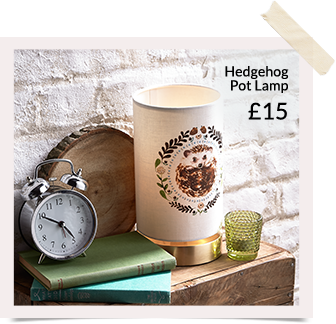 Create that far away farmhouse feel with a range of accessories inspired by country cuteness.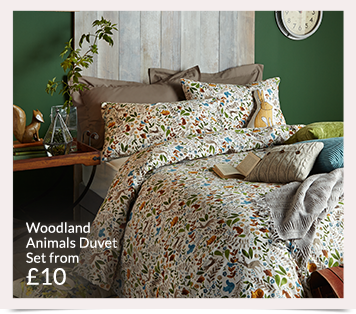 Get into hibernation mode with this animal print duvet set. It's a perfect for bringing natural beauty in. Just don't forget to turn those alarm clocks off…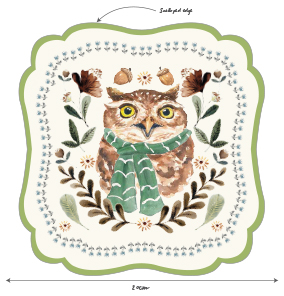 Owl Plate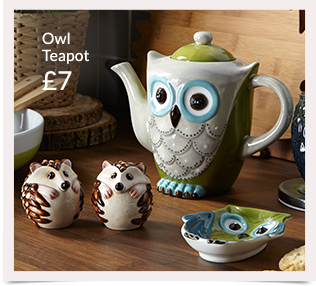 Create a country kitchen feel with this cute owl teapot. It's a perfect accessory for building on your hideaway nest.

Nurture nature with a palette of woodland inspired hues from whimsical pale beiges, mossy greens and sienna browns. For a fresher autumnal feel opt for light blues and greens. Waxed wooden floors and woven textures mixed with handmade furniture complete the raw look.