George Information and Services
Customer aiding information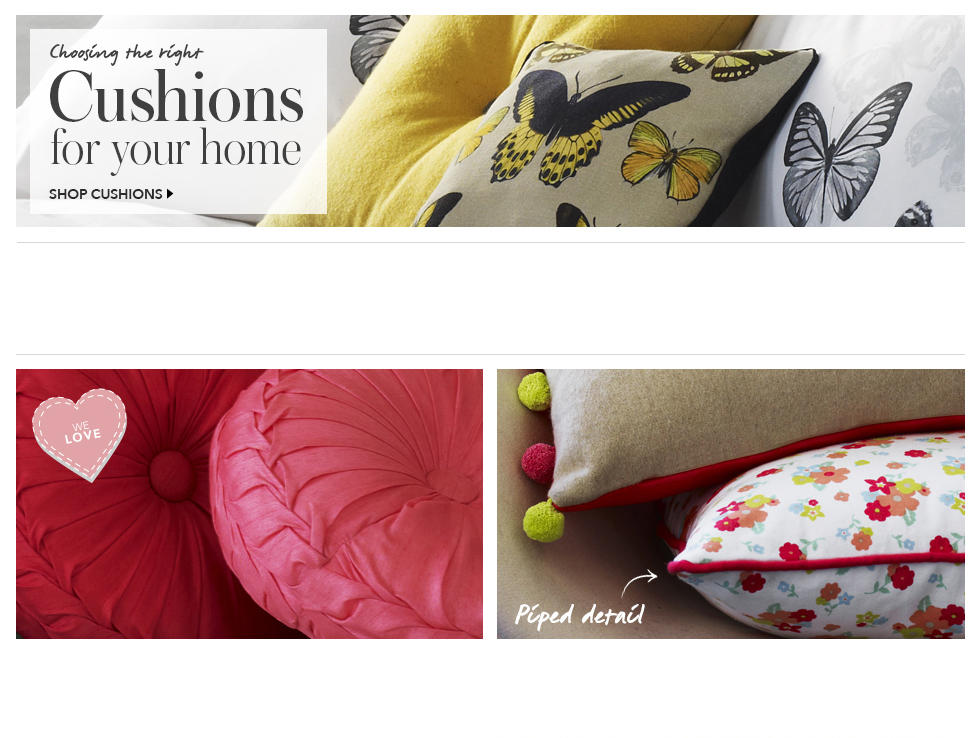 You'll discover a world of choice when it comes to our exciting collection of
cushions – and there's no easier way to create your own special look for your home.
Whether you want to layer up your design scheme, add a touch of pretty
detail or simply refresh things with a splash of bold colour, your options are
endless.

So to help you, here are some top tips on choosing cushions:
PLEATED
Pleated cushions add elegance and a touch of luxury – great for layering.
PIPED
The piping around the cushion lends a more defined edge – perfect for creating a contemporary, contrasting look.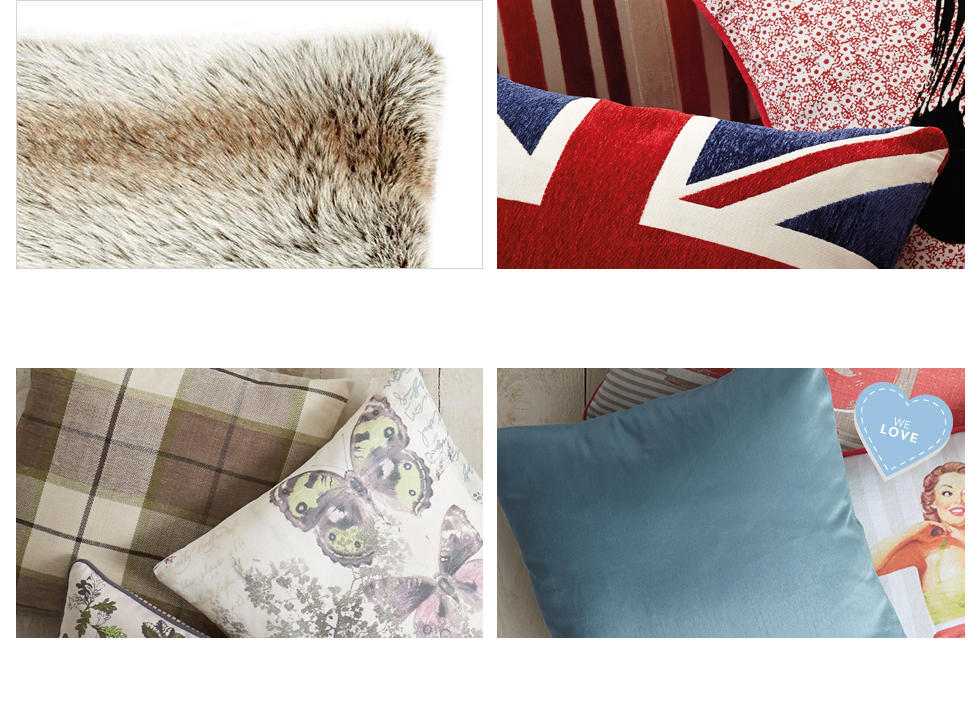 FAUX FUR
Whether it's short or long faux fur, these cushions give a super soft texture and luxurious feel to add cosiness to your room.
CHENILLE
Chenille can bring a stylishly soft, iridescent look without using iridescent fabric – there's nothing quite like it for creating instant character.
COTTON
Cool cotton always says softness and comfort – plus it stands up nicely to wear
and tear.
SHINY COTTON
This special version of classic cotton creates a sumptuous satin-like look and feel.