George Information and Services
Customer aiding information
Colour in the kitchen is definitely back this season
and a few brightly coloured glass tumblers and
jugs can bring a plain kitchen to life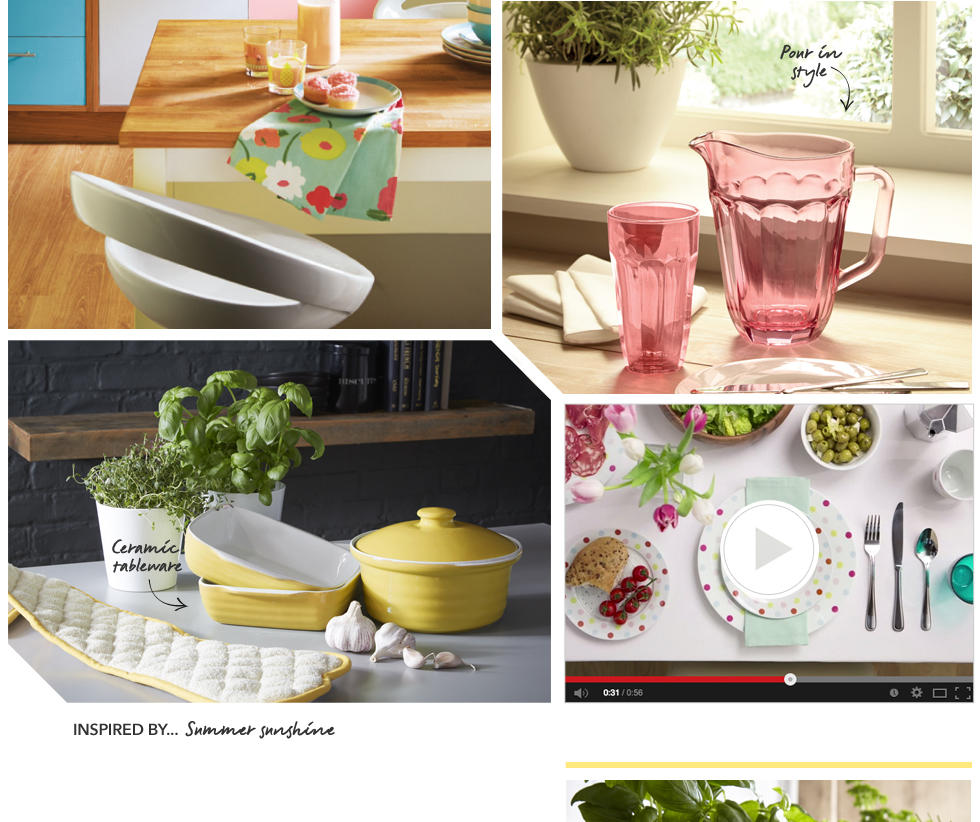 Meal–times are much more fun when you add a little colour to your kitchen.
A mug here, a tea towel there. It's very easy. We particularly love the new
colourful oven-to-tableware (above) – full of the joys of spring – and a
yellow frying pan will improve your fried eggs no end!
Watch our styling video for ideas on
how to make dinnerware look extra special.