George Information and Services
Customer aiding information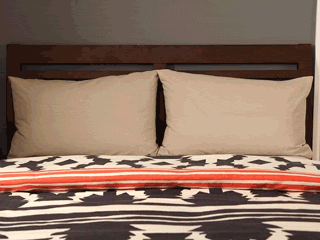 DESERT
BEDROOM
Think androgynous with Aztec and cowboy-inspired prints. These are our top picks in dusky yellow, beige and red.
Grey matters
Decorating with grey doesn't have to be heavy. Stick to pale shades for a cool, summery look.
Bringing natural materials into the bedroom adds to the modern rustic feel. A wooden bedside table with sleek copper accessories keeps the look fuss-free.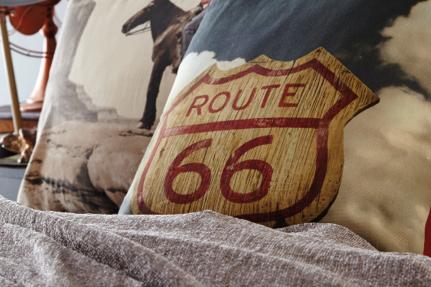 MEADOW
BEDROOM
Lie back. Get comfy - and dream of the countryside with this vintage-inspired look. Bunny-covered bedlinen? Bring it on.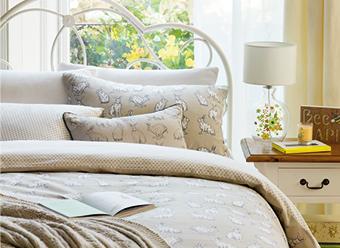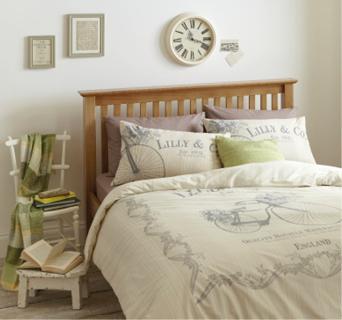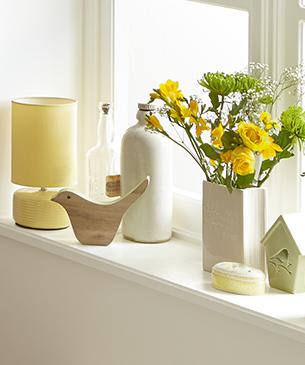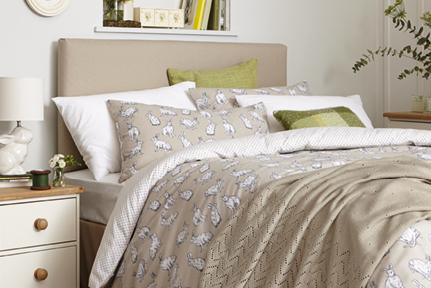 Sweet dreams
Bedroom designs don't have to mean a complete overhaul. Pull off the natural look with this practical and easy scheme. The neutral colours and materials provide the perfect base - just add yellow and green to brighten up.
Accessorise with loveable pieces with a homemade, folksy feel. An old chair upcycled with cream paint makes an informal alternative to a bedside table.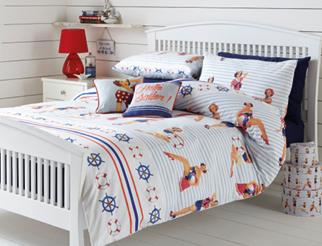 SHORE
BEDROOM
Give your bedroom the holiday treatment with this blue and white nautical theme. A classic colour combination, the look is crisp and clean. Here's how to get the holiday look at home.
Sleep patterns
Make a bed super welcoming with colour and pattern. A refreshing change from neutral schemes, vibrancy is added to all-white rooms with accent colours - in this case, blue.
By sticking to one colour, you can clash different patterns. This fab tie-dye duvet and ombre pillowcase are perfect bedfellows. Literally.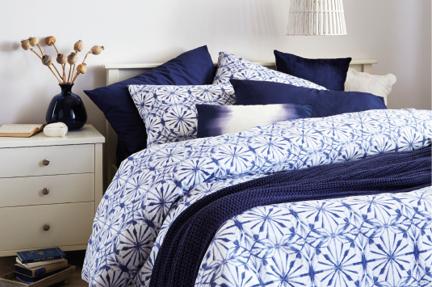 Follow us on
BACK TO TOP