George Information and Services
Customer aiding information
Our post-surgery range is designed with comfort and style in mind to leave you looking your fabulous best.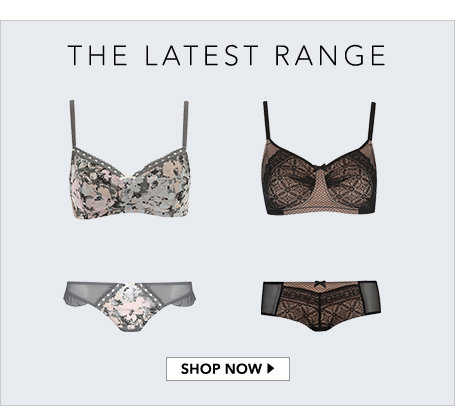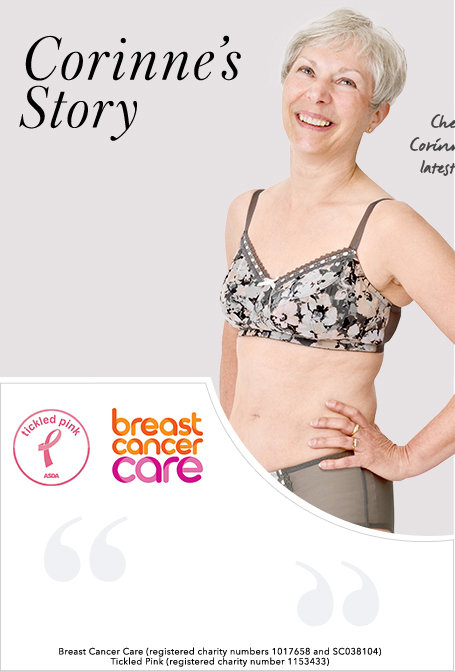 After discovering a lump in 2006, Corinne was diagnosed with breast cancer and she underwent a masectomy. Thanks to the post-surgery range of bras, Corinne was able to find a style that was "incredibly comfortable while also being pretty and detailed".
George is hugely proud to be working alongside Breast Cancer Care in developing this range of post-surgery bras, swimwear and headscarves.
Fiona Lambert - Brand Director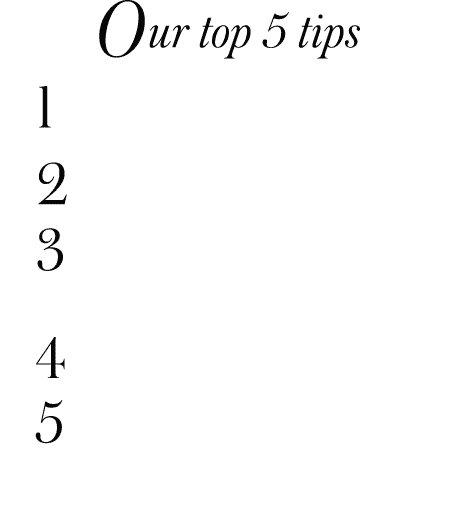 Immediately after surgery, your bra should be soft and stretchy, and easy to put on, as arm movement may be limited at first. During this time, front fastening bras are a good idea.

The bra should also have enough fabric on the side panels, close to arms and across the chest to cover any excess skin and scarring.

Your bra should when possible be made of a high cotton content material. Bras with a higher cotton content can often work well in warmer temperatures or for women having hot flushes. Soft elastics and trims should ensure all areas touching your skin are smooth and comfortable.

The cup of your bra should be high enough to cover and hold the prosthesis in place, ensuring comfort and security.

And lastly, a post-surgery bra has a pocket sewn across the back of the cup, into which you slip the prosthesis, usually from the side. There needs to be clear separation of the cups in the bra. This will help ensure there isn't any sideways movement of the prosthesis across the chest.