ASDA & George Information and Services
Customer aiding information
Asda is proud to announce the new arrival of the NEW Elegant Living Home range.
Elegant Living offers luxurious homewares that have been designed with understated elegance in mind.
We believe everybody should be able to enjoy an element of luxury everyday so we have worked with materials and design to bring you a collection of homewares that are stylish, perform well and stand up to the test of time.
From 100% natural, Egyptian Cotton Bath Towels and Bedding to high grade Stainless Steel Pans, Cutlery & Knives our designers have used natural and man made materials to deliver stylish products that offer improved performance.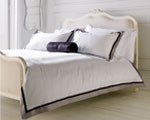 Bedding
All natural, 100% Egyptian cotton bedding with a 300 thread count for exceptional softness and comfort. Looks and feels great with a quality that retains softness, volume and drape wash after wash so that you can enjoy long lasting luxury time and again.
Cookware
The 18/8 grade stainless steel pans look stylish with a high shine and they also deliver performance via an aluminium core for even heat distribution. They are dishwasher safe & suitable for all hob types with a 5 year guarantee.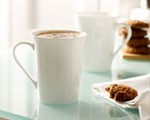 Dinnerware
Stylish bone china, forged steel cutlery and beautiful table linen, perfect for everyday dining. Our fine bone china dinnerware is dishwasher and microwave safe for everyday elegance.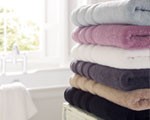 Bathroom
Wrap yourself up in luxury with super soft and absorbent 100% Egyptian cotton 800gsm pile towels. Hand towel, bath towel and bath sheet are available