ASDA & George Information and Services
Customer aiding information
Baby Weaning Recipies
Making the transition from milk to solid foods can be a challenging time for parents and babies, but Tommee Tippee offers a comprehensive range of guides to make the weaning process as easy as possible. See below for a sample of baby food recipes from the book "Healthy First Foods for your Baby" by Caitlin Finch or visit our baby weaning guide for further information.
Baby Food Recipes
Apple n Pear Porridge
(4 – 6 months)*
Ingredients
Oats/ready made oat cereal
1 apple
1 pear
Raisins (optional)
Water
Peel and core the apple and pear. Slice and add to the water with the raisins (if desired) in a saucepan. Bring to the boil and then gently simmer for 10 – 15 minutes, until the fruit is soft.
Cool and puree the softened fruit. Add to the ready-made oat cereal and stir. If using oats, add to the puree and cook over a slow heat for a further 5 – 10 minutes (at this point a small amount of water may be added)
Sweet Vegetables
(4 – 6 months)*
Ingredients
1 medium carrot
1 medium parsnip
25g sweetcorn
Knob of unsalted butter
Peel both carrot and parsnip. Dice and boil for 10 – 15 minutes or until soft, and add the sweetcorn at the end for 2 - 3 minutes. Leave in a small amount of the water they were boiled in. Stir in the butter and puree or mash to desired consistency.
Finger fruit salad
1 apple
1 pear
1 banana
1 kiwi
Simply peel and core the fruit, slice it into wedges and serve.
* The Department of Health recommends that you wait until your baby is 6 months old before you start weaning. However, all babies are different, and some babies are ready to start before then. If your health visitor or GP advises it, you can start to introduce solids from 17 weeks.
Introducing Caitlin Finch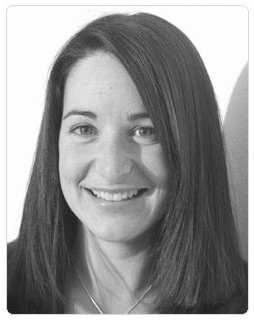 Caitlin Finch lives in Cornwall with her husband and two young children. Her first book, Healthy First Foods for Your Baby, is just published (Grub Street Publishers £8.99 to help new parents through the weaning process and beyond
The eldest of four children and raised on a farm by the sea near Lands End by self-sufficient parents, Caitlin says: "All the recipes have been tried and tested on babies and toddlers from my own family, as well as friends and local parent and toddler groups, so I know they are baby friendly."
"The earlier we begin health eating habits, the healthier we will grow up to be."
"You may not think that squashing porridge between your fingers or smearing banana on the plate is fun – but your baby is experimenting with the feel, taste and smell of everything. By allowing your baby to get used to the whole new experience, you will be setting her off on the road to real enjoyment of her food – something that will stay with her for always."