George Information and Services
Customer aiding information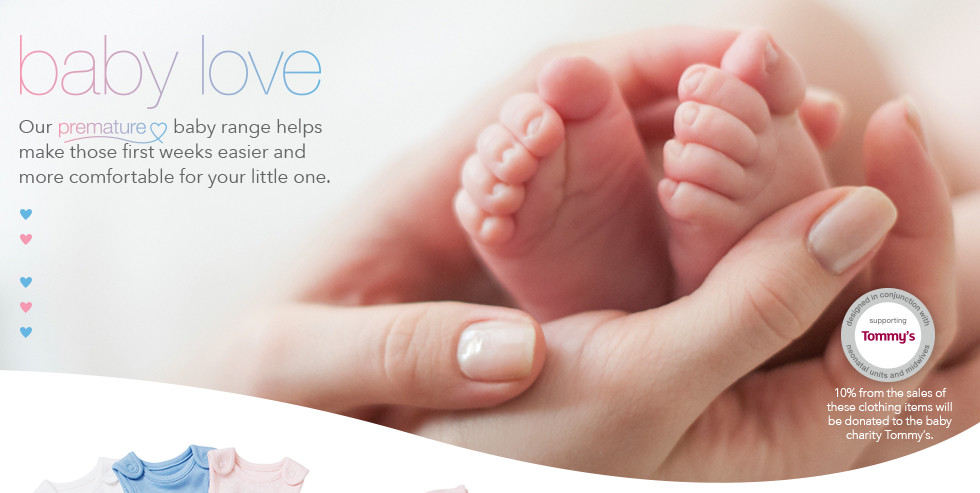 Fits babies up to 3, 4 & 5lbs
Designed with the help of neonatal units and midwives
100% super soft cotton
Non-irritating seams
Machine washable up to 95ºC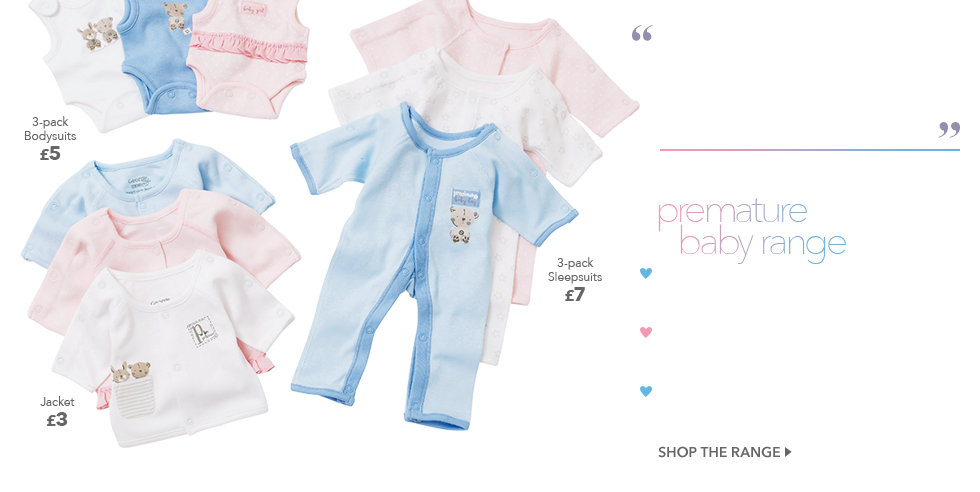 The new George premature baby range will help parents with the delicate dressing of their little ones and is accessible for any medical treatment required. I recommend this range to parents of premature babies. Amanda, Tommy's midwife
Designed with the help of neonatal units and midwives, our new Premature Baby range is made from soft 100% cotton.
Machine washable up to 95ºC, all bodysuits and babygrows open out flat for easy dressing and have non-irritating seams.
Plus, we'll be donating 10 per cent of sales to the baby charity Tommy's. Sizes fit babies up to 3lbs, 4lbs and 5lbs.

Arrowe Park
ASDA Living Belfast
ASDA Living Bradford
Bridge of Dee
Colchester
Coventry
Crewe
ASDA Living Dartford
Derby
Doncaster
ASDA Living Durham
Eastgate
Eastleigh
Edinburgh
Gloucester
Govan
Grimsby
Hamilton
Kirkcaldy
ASDA Living Leeds Crown Point
Linwood
Livingston
Longwell Green
ASDA Living Manchester Fort
Milton Keynes
Milton of Craigie
ASDA Living Newport
Norwich
Old Kent Road
Plymouth
ASDA Living Rotherham
Sefton
Sheffield
Swansea
Toryglen
ASDA Living Wakefield
Wakefield Durkar
West Bridgford