ASDA & George Information and Services
Customer aiding information
Maternity
George Maternity has been designed to offer stylish comfortable garments for the duration of your pregnancy.

Always buy maternity wear in your pre-pregnancy size, as our maternity clothes are designed to fit your growing shape right through to 9 months.
George Trouser Styles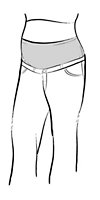 Over bump jersey panel
Designed to be worn over the bump.
Deep jersey waistband for comfort and support.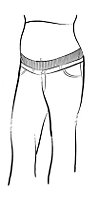 Full Elastic Waistband
Sits under the bump
Adjustable internal elastic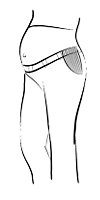 Jersey Side Panels
Sits on your bump
Adjustable elastic