ASDA & George Information and Services
Customer aiding information
Decorating Buying Guide
This handy guide is here to help you work out how to make your next project a success.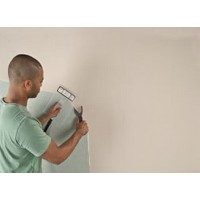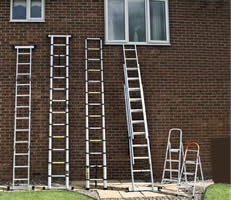 What you will need
Painting: Roller frame, extension pole, brush and paint.
Wallpapering: Stripping knife, filling knife, filler, abrasive paper, sugar soap, sponge and steam stripper.
Tiling: Bucket, drill, multi-mixer, trowel, float, plumb bob, spirit level, rubber mallet, sponge, tile spacers, gloves, goggles, dust mask, stripping knife, filler, tile adhesive and pencil.
Wall Preparation
Whether you are painting, tiling or wallpapering you will need to prepare your room so that it is ready for decorating. Give the room you are decorating a good clean. Remove as much furniture you can from the room, cover what is left and floors with dust sheets to protect them.
Make sure the walls are in shape, strip old paper, remove tiles and adhesive and fill in cracks or holes. Wash down the walls, ceilings and woodwork with a sugar soap solution (you will near protective gear for this). You will then need to rinse with clean water and leave to dry. Depending on the wall you can prime, seal or use lining paper if needed.
Painting
Tips for Painting:
Work from the top down. Paint the ceilings, walls and then finally the woodwork. Be prepared to complete each section in one go. A half-finished wall or ceiling will leave a drying mark which will remain visible even when painted over.
General rule - natural bristle brush for oil based paints and synthetic brush for water based paints. A mixture brush (synthetic and natural bristles) will work for all types of paint and varnish.
Painting the next day? Then consider your brushes… if used with water based paint soak the brush overnight to prevent drying out, with oil based paint cover the brush with tightly wrapped cling film.
Think about and prepare so that you can reach all areas of a room. Do you need step ladders or a particular size paint brushes for different areas?
It can be helpful to tackle the brushwork (around the edges of the room) first and then paint the main area all in one go with a roller.
Finishing Touches:
Consider any woodwork that may need touching up.
Any new fixings that you are putting up will need to have strong fixtures and use a spirit level to ensure they are straight.
Wallpapering
Tips for Wallpapering:
Don't rely on straight walls and corners, use a plumb line or spirit level before hanging your first length.
When cutting your paper allow for overlap at both ends, approx 50mm.
Look out for paste-the-wall paper where you paste the wall and then attach the paper.
Finishing Touches:
Use a seam roller to seal the edges of the paper to the wall.
Tiling
Tips for Tiling:
New plaster should be left to dry for about one month before tiling.
Use a ready made mixture or mix your own with a drill and multi-mixer.
By using a spirit level and pencil you can detect and mark any uneven areas that may affect the tiling.
You can apply a layer of the adhesive to even out any uneven areas of the wall.
Finishing Touches:
Remove any excess grout with a damp sponge or cloth, keep rinsing the cloth often to make sure all of the excess is removed.
Once the grout is dry remove any residue with a dry cloth.