George Information and Services
Customer aiding information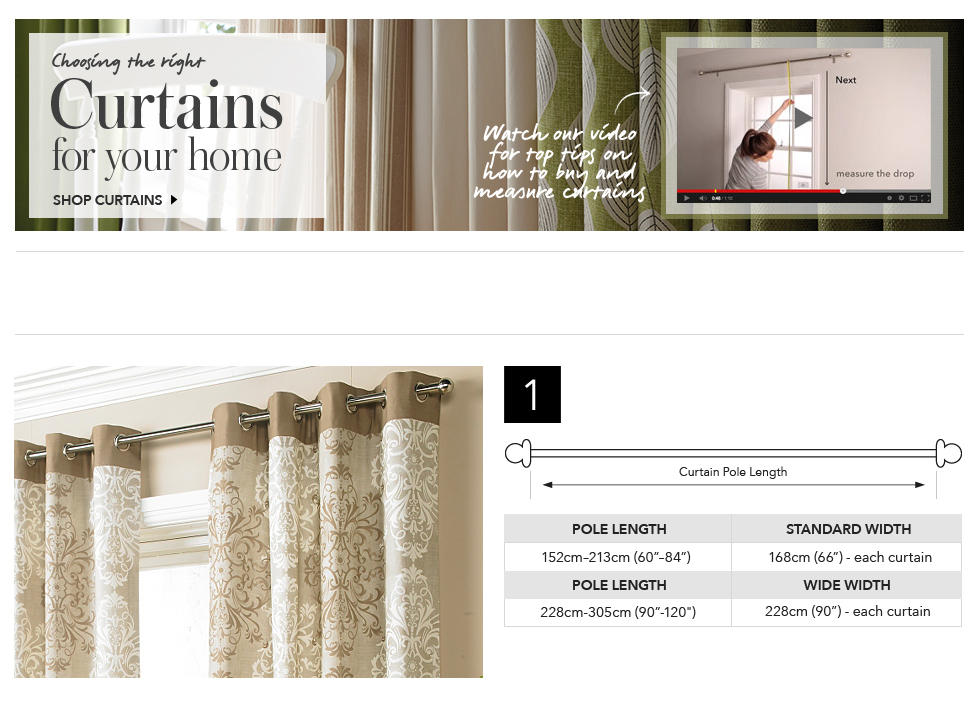 Buying curtains can be tricky, so here are a few tips to help you make
the right choice. Our curtains always come in pairs - but please
remember, the sizes shown on our packs refer to each curtain only.
To make life simple, you'll find they come in widths of 168cm (66") and
228cm (90") and lengths of 137cm (54"), 183cm (72") and 228cm (90").
CALCULATING YOUR CURTAIN WIDTH
Start by checking the length of your curtain pole between the finials to find out what width of curtain you'll need.
Don't forget - allow for an overlap of around 2.5cm (1") so your curtains overlap nicely when drawn.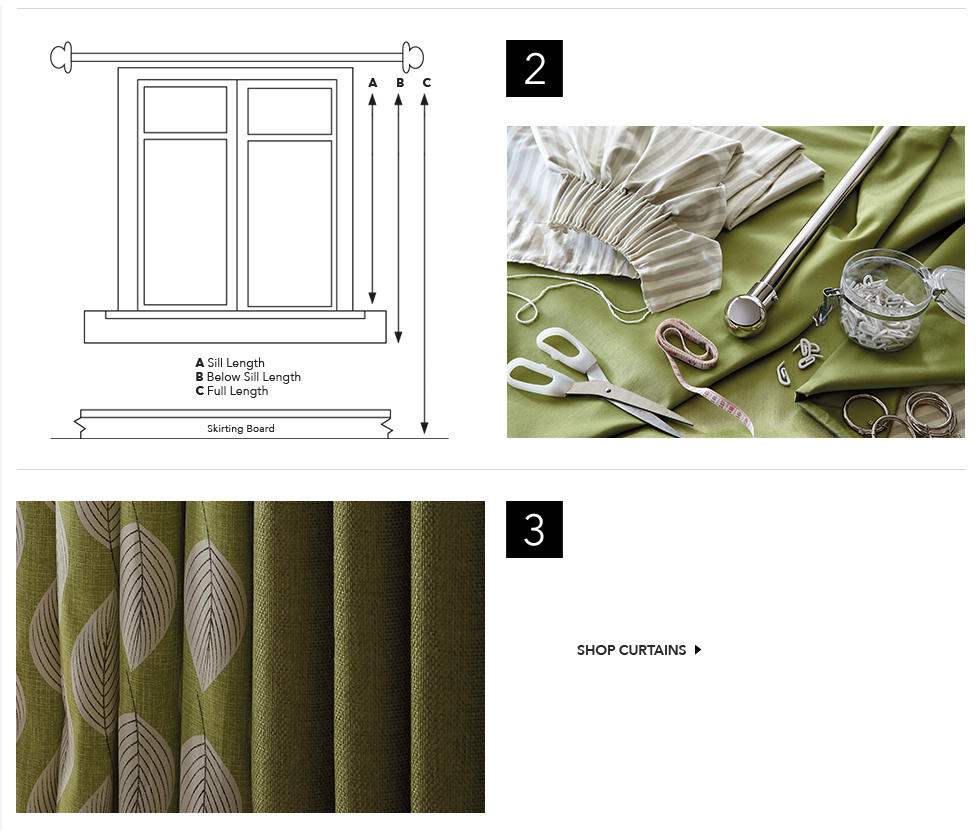 FITTING TAB-TOP and EYELET CURTAINS
Follow the steps above to figure out the right width.
To calculate the right depth, simply measure the drop from
the top of your pole to where you want your curtain to finish.

And please remember, you can't fit tab-top and eyelet
curtains to a track.
CALCULATING YOUR CURTAIN DEPTH
Measure from the top of your curtains to where you want
them to finish, whether that's flush with the window sill,
slighly below the sill or to the floor