George Information and Services
Customer aiding information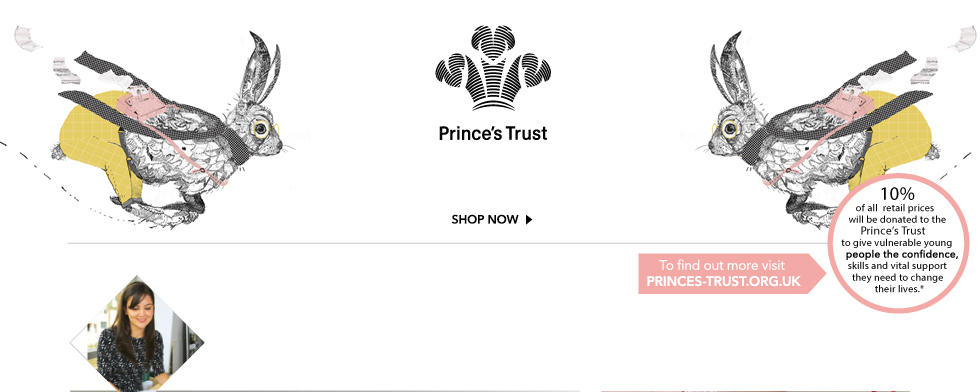 We've teamed up with The Prince's Trust for two special collections
featuring young designers Amanda Bradley and Dimitria Jordan.
Together, inspiring young lives
MEET THE DESIGNER
Dimitria Jordan, 28, Liverpool
With a lifelong passion for greeting cards and the ambition to start her own business, Dimitria
approached the Prince's Trust when she was out of work with no idea how to begin. 'It was
disheartening,' she says. 'Being unemployed really knocks your confidence.' Dimitria took part
in a four-day course and was given a loan and mentor to start her business, 'Love Faith and Hope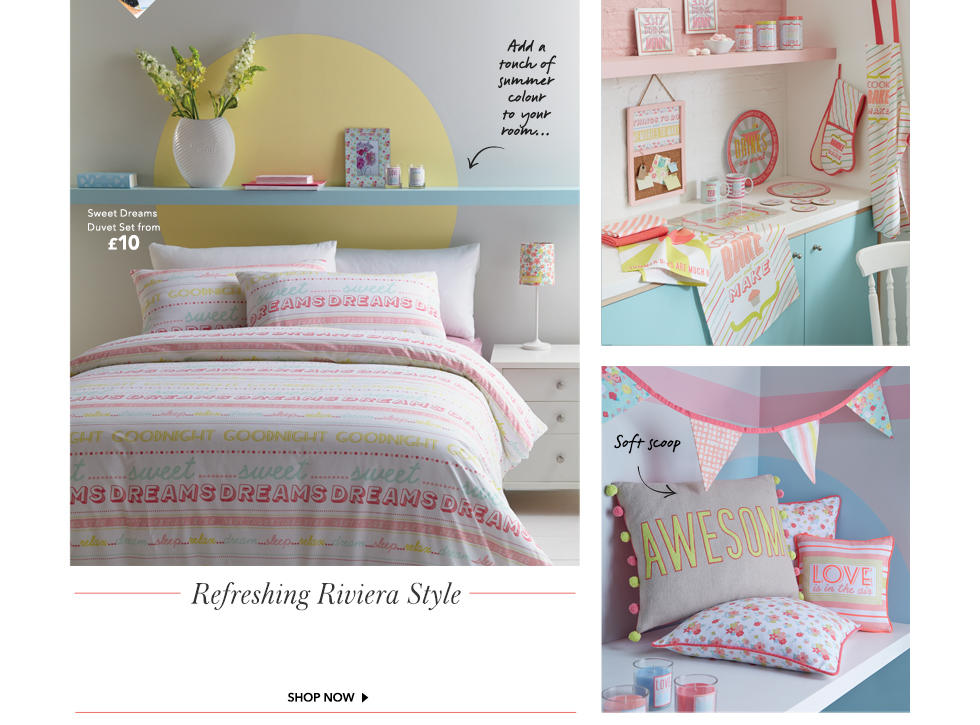 'I love the 1950s Riveria look. It's a trend that's similar to my own greeting
cards. The colours are fun, summery and bright with a nostalgic feel, but still
very modern. I think you could style whole rooms like this, or just add a few
pieces- the pom-pom cushion would look lovely on a plain sofa, for example.'
MEET THE DESIGNER
Amanda Bradley, 25, Cleveland
Amanda's passion has always been illustration. She dreamed of doing it for a living, and unemployed
and with little work experience she approached the Prince's Trust for advice. 'After being made
redundant I lost all confidence. My goal seemed unachievable.' Amanda was matched with a
business mentor and given the support to start her own business.
'I designed this range to work within the monochrome trend that is so strong
at the moment. Yellow and pastel accents give a subtle hint of colour. My
inspiration came from vintage diagrams and Victorian natural history
illustrations - the idea was to create a sense of a British fairytale.'