Product Image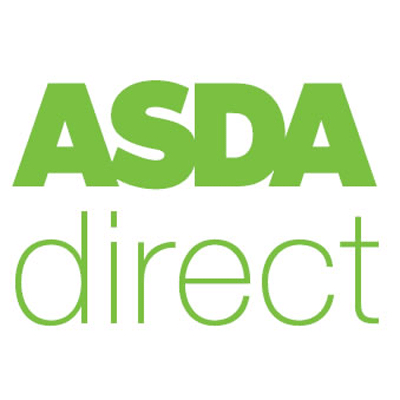 Product Details
Description
Lash Accelerator Endless Introducing Lash Accelerator Endless, our first ultra lengthening mascara that defies the laws of lash length! Instant Wow: The micro-fibre formula and lash-catching brush extend every lash longer than ever. Instantly lashes appear up to 99% longer, almost endless! Perfect separation. No clumps! Limitless Length: Formula with GROW LASH Complex of Procapil, Keratin and Antioxidants conditions lashes day after day. After 30 days, lashes appear up to 127% longer, stronger and more numerous! Don't settle for the ordinary and defy the limits of lash length.
Full Specification
| | |
| --- | --- |
| Size | 11ml |
| Colour | Black |
| Area of Use | |
| Colour Family | Black |
| Type | |
| Shade Number | 1 |
| Formation | |
| Gender | Female |
| Made In | EMEA |
| Product Type | Mascara |
| Age Range | All Ages |
| Type | Eyes |
| Waterproof | No |
| Brand | Rimmel |
Rated

4.5

out of

5

 by

203

reviewers.
Rated

2

out of

5
 by
Calicogirl21
I'm not Impressed :(
This mascara was sent to me by Influenster. I have never used a mascara that claimed to grow my lashes before, so I was very excited and had high hopes for this mascara. After 30 days this mascara didn't make my lashes really grow. I wanted to think it did but when I took pictures I saw no changes. I would not purchase this mascara. It did nothing for growth and seemed to have false claims. This may be from my lashes not being right for this product but that's giving this product the benefit of the doubt. This formula while it does build up on your lashes, doesn't seem to do this well without causing clumps or the effect of spidery lashes.
07 July 2013
Rated

5

out of

5
 by
NatyIenci
Best Mascara I ever tried!
This mascara was the best I had tried so far! I really like the effectiveness of this mascara. It does not clump my lashes nor puts too much. It has the right amount of mascara on each eyelashes. I like how it just lengthen the lashes instantly and separates it to it perfection. Its silky, smooth, not too wet, and the color black is just perfect.I just use this simple tips to make my lashes stand out! I always take a clean mascara wand to smooth and separate my lashes then used a eyelash curler, then apply one coat of mascara to the lashes. If you want it more thicker let it dry for 10 second then reapply a second coat. This Is the perfect mascara!
08 June 2013
Rated

4

out of

5
 by
Emmie
The Mascara of All Mascaras!! It's a Hit!!
I was reserved about this mascara, but read a few articles, it began to sound nice, then popped on to YouTube, to see what the ladies were saying about it. The more i watched the more excited i became. I have been a long time Maybelline user, but since getting my mascara, I am so super thrilled. it covers beautifully, even on my lower lashes, which i find hard to apply. After removing the mascara, i do find my lashes to softer, i never experienced that before. The formula is perfect IMO, its not too wet,and not too dry, if that makes sense. It's been such a pleasure trying it, and will be my go to mascara now, and will recommend to friends and family.
09 June 2013
Rated

4

out of

5
 by
Ksw2000
An Excellent Choice for Lash Lengthening
I received this product complimentary from Influenster and it was my first time using a Rimmel brand mascara. For years, my go-to mascara has been Covergirl LashBlast Volume. However, after using Lash Accelerator a few times and getting used to the thinner mascara brush, I have grown very fond of this new product. It keeps its promise of lengthening and growing lashes. The only cons I have found with Rimmel Lash Accelerator are as follows: it's not available in brown (my preferred color for daytime looks); second coats go on quite clumpy. All in all, this is a fabulous mascara if you are looking for added lash length and growth.
24 June 2013
Rated

5

out of

5
 by
hernameiskeo
Does what it claims!
This mascara claims to lengthen and separate your lashes for a clump-free result. I truly think the claims are true, if you use it right. I used only 1 coat of mascara and my lashes were visibly lengthened. The separation of my lashes were equally amazing. The bristles in the mascara wand caught most (if not all) of the clumps that would've normally formed when too much mascara is applied. This mascara even curled my downwards-growing lashes and kept the curl (the difference was the same for when I used a curler before applying the mascara). So happy it's drugstore! The quality is better than most high end mascaras.
07 June 2013
Rated

4

out of

5
 by
AshleyAMAK
A Great Mascara
Mascara is one of the few makeup products I use regularly so it is very important to me that the mascara I wear looks good and is easy to apply. The Rimmel Lash Accelerator Endless Mascara is a great mascara. It lengthened and thickened my lashes as advertised. I also loved that it left my lashes soft unlike most mascaras that leave lashes stiff and sticky. Another positive that this Rimmel mascara is long lasting without smudging or flaking. I can put it on during my morning routine and it looks just as great at the end of the day. I look forward to this product hitting the shelves at my local stores!
06 June 2013
Rated

4

out of

5
 by
deepikamakeup
FANTASTIC LENGTHENING MASCARA & HOLDS CURL ALL DAY
First off the packaging is a bomb.This neon tube catches every lady's eye passing through the Rimmel London display.Personally, i am sold right there. The next interesting thing is, this claims to grow your lashes over time...WOW.Interesting right ?Again sold !! I've used this mascara for quite a while and I LOVE IT. The best things about this mascara are 1) Its a great lengthening mascara 2) Fantastically holds the curl all day 3) Lashes stay all day long without any flaking All these things are just the factors while shopping for a mascara I did not notice any change in my lash growth though.My lashes are already long so couldn't judge on that but this definitely didn't give any volume.
25 June 2013
Rated

3

out of

5
 by
Sarah92
Okay Mascara
This mascara does make yoru lashes look long, but I've used other mascaras that work just as good but don't have the issues that this mascara has. For example this mascara takes FOREVER to dry, so since it stays wet for a while it's easy for your lashes to hit your skin and get black everywhere. Also, even though it is not waterproof, it comes off TOO easily. If your eyes water just a little bit, the mascara will run. I did try this mascara on a friend who has SUPER short eyelashes, and it worked really well on her. So I think this mascara may work better for people with tiny eyelashes.
10 June 2013
---