Product Image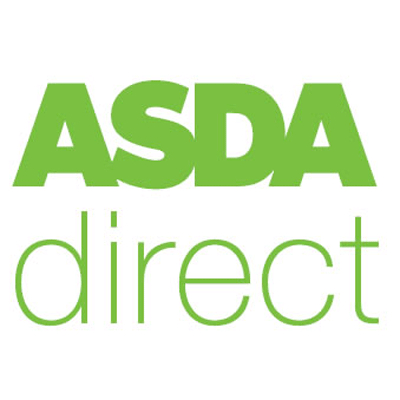 Product Details
Description
It's the End of Colour as you know it! The intense rich colour of a lipstick, enhanced by a satin smooth shine. It's neither a lipstick nor a gloss... It's BIGGER than both! LONG LIVE THE COLOUR!
Full Specification
| | |
| --- | --- |
| Size | 5.5ml |
| Colour | Apocaliptic |
| Show Colour Swatches | true |
| Area of Use | |
| Colour Family | Pink |
| Type | |
| Shade Number | 303 |
| Formation | |
| Gender | Female |
| Sub Brand | Apocalips |
| Made In | EMEA |
| Product Type | Lip Gloss And Lip Balm |
| Age Range | All Ages |
| Type | Lips |
| Waterproof | No |
| Brand | Rimmel |
Rated

4.5

out of

5

 by

57

reviewers.
Rated

4

out of

5
 by
AmyRN
Lipstick in a Lip Lacquer
I tend to go for lip glosses over lip lacquers or lipsticks because they've tended to dry out my lips. Even a lip lacquer that is essentially liquid lipstick has tended to be too thick and yet too dry. But this lip lacquer has been moisturizing and also not too thick like some that I've tried in the past. The color is actually very intense so sometimes I have to blot it a bit but the color stays nicely and doesn't rub off on your teeth. I've tried 101 Celestial compliments of Influenster and it can be a bit dark for my skin tone but it's pretty neutral so it works overall. I'd definitely like to try Aurora or Stellar next.
02 January 2014
Rated

4

out of

5
 by
pamelalalove
Celestial C'est Magnifique
So I am so happy to review this product. I have the celestial 101 and it is the perfect shade for my lips. My lips already have a bright pink hue to them and this makes my lips pop in pretty 3D pink perfection. The color is bold but not too overbearing, which is great because when it comes to make-up I am a minimalist. It goes on a bit thick so I had to scrape it across the edge to get the excess, and a little goes a long way. It was nice and moisturizing on my lips during the winter cold. I would definitely buy in the future and recommend to my friends. I also look forward to trying out new colors.
23 December 2013
Rated

5

out of

5
 by
Dracosmommy92
rimmell London lip laquer is amazing!
Rimmel London lip lawyer glided on my lips very smoothly the colors are natural looking and range from the lightest shades to the more intermediate to the more intense I got to try out my very first lip laquer in the shade Luna complementary from influenster for testing purposes in my jolly box box and let me just say these products are amazing and last the whole day it even leaves lips with an amazing after tint very natural it does not in anyway shape or form leave the lips cracked or chapped it's moisturizing and feels amazing to the touch its easy to remove and reapply
23 December 2013
Rated

5

out of

5
 by
KamaRama
Feels and smells great!!
First impression: The packaging is sweet and I like the fact that it sets itself apart from all the rest of the generic packaging. I love the lip applicator, enough product with just one application. Color: 401 Aurora It feels great on the lips and very moisturizing. Tastes like candy. Smells like sweet and sour candy. The color is very opaque. This beautiful pink with a hint of orange. Best part - Non-sticky y'all !!!! Staying power: Lasted me a few hours - I'd describe it as if a lipstick and a gloss had a baby = it would have a SHOWOFF for a baby!! lol
26 December 2013
Rated

2

out of

5
 by
Pixie
Disappointed :(
So sadly I had a difference experience than these ladies. I also got this from Infulenster in my VoxBox this was the product I had been waiting to try since I found out it was in the box. It came and I absolutley adored the color which was LUNAR. So at the begging of putting it on I was impressed by the pigmentation of it and the color was a nice pinky orange, As soon asI tried to spread it it started going into the little cracks in my lips and made it look so unflattering( yes I did exfoliate my lips before). So I put it on as good as I could but had to pile it to make it look good. About 20 minutes after I applied the color was gone I did this again and had the same problems. Maybe it was just the color I got but this was a no go for me. :(
24 December 2013
Rated

4

out of

5
 by
JMC640
The Best of Both, Chic and Glam
I received this product complimentary from Influenster's Jolly Vox Box. This product blew me away! Its the ultimate lip color wear. It goes on smooth and velvety, both glossy for a chic and glam look. Moisturizing, its does not make your lips looked chapped or flaky or too sticky, or shiny. Its just right! The color i received to try was Aurora. The color wasn't one i would normally wear, but is a very cute, bold and flirty color.
20 December 2013
Rated

5

out of

5
 by
tcstal
:)
Recieved this from Influenster for testing. I received 401 Aurora in my xmas Influenster box and immediately I was very excited. I love rimmel products! The color was exactly what I was looking for, not to light not to dark. Stays on for a long time, doesnt fade. Glossy glossy. I would buy it, probably in every shade that exists. I prefer lipstick to gloss but this is one product I would definately make an exception for and wear.
29 December 2013
Rated

4

out of

5
 by
BeautifulMess
Great longwearing lip color
I own 2 shades of the Show off Lip Lacquers. Most recently I received the shade Celestial in the Jolly Vox Box from Influenster and I fell in love with the formula all over again. It has the pigmentation of a lipstick while retaining the silkiness of a lip gloss. It is a color packed lip product and it can be applied in the morning and not have to be touched up until lunch. I love it, I plan on picking up a few more colors.
14 January 2014
---