Product Image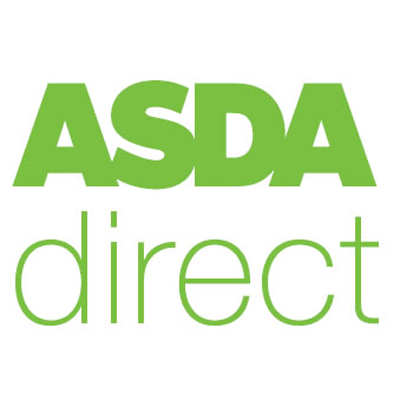 Product Details
Description
Mother and Baby 2009 Silver Award Winner - Red Kite's Sleep Tight Travel Cot
The Red Kite Sleeptight cot (black in colour) is a great accessory for holidays, visiting family and friends, or for your own home.
The cot is easy to fold away and store and has padded top rails to ensure your child is protected from any sharp/hard materials, and as an added benefit; the side panels are see-through mesh, giving you an easy view of the child.
Easy to collapse and fold away - making the Red Kite Sleeptight Cot easy to store and transport
Fully padded top rails - To help keep your little one safe within the Sleeptight Cot
Easy view mesh - Helping you keep a close eye on your child
Suitable from birth - Great for letting them play around in a safe environment
Mattress Included - For added comfort for your child
FREE Carry Bag - Fold it and pack it; take it with you - simple and easy!
Suitable for babies from birth up to a maximum of 15kg in weight and who are unable to climb out.
Cleaning
Fabric covers, trims and the carry bag may be sponged clean with a mild detergent and warm water. Dry in the open position in a ventilated area and out of direct sunlight. The covering fabric is not removable.
Metal parts
Metal parts can be cleaned with a damp cloth then wiped dry
Plastic Parts
Clean plastic parts with a mild soap and water solution.
The Red Kite Sleeptight Cot is ideal for anyone looking to buy a quality cot at an affordable price.
Also available in pink and blue!
Please note: Toys and blanket are not included with the Red Kite Sleeptight Travel Cot
From the Manufacturer

|
Product Description
Practical and space saving, the Sleep Tight Travel Cot is the perfect travel accessory. Great for overnight stays, family holidays and visits to friends and family.

Features

Suitable from birth
Easy and fast to assemble
Fully padded top rails
Easy view mesh panels
Carry bag for out and about trips
Padded mattress for a comfy nights sleep

What's Included In The Box

1 x Sleep Tight Travel Cot
1 x Slotted Mattress
1 x Carry Bag
Features and Benefits
Mesh Sides

The Red Kite Sleeptight Travel Cot has been designed and built with parents in mind. The sides of the travel cot are made from a tough see-through mesh which gives you clear sight of the child, giving you geater peace of mind.

Protective Padding

To help little heads from bangs and boo-boo's, the Red Kite Sleeptight Travel Cot had padding in key areas to help make play time for the child as fun as possible.

Tuck it Away

Red Kite Sleeptight Travel Cot is easy to collapse and fold away, making it easy to store and transport.

Easy to Clean

Fabric covers and trimming on the travel cot, and the carry bag may be sponged clean with a mild detergent and warm water.

Dry in the open position in a ventilated area and out of direct sunlight. The covering fabric is not removable.
Red Kite Sleeptight Travel Cot - Black
Product Tour
Image
Features

Mesh Sides

Giving you an easy view of the child for added peace of mind and reassurance for the child.

Protective Padding

Giving the child extra protection when playing within the travel cot - sides are padded to help protect little heads from bumps.

Sturdy Feet

Sturdy feet are supplied to help keep the travel cot and child within safe in place
Full Specification
| | |
| --- | --- |
| Colour | Black |
| Dimensions (Folded) | Folded L79 x W21 x D23cm |
| Age Range | Birth+ |
| Dimensions | Open H104 x W79 x D78cm |
| Dimensions (WxDxH in cm) | H74 x W104 x D81cm |
| Gender | Unisex |
| Sub Brand | Sleeptight |
| Maximum Child Weight | 15 kg |
| Minimum Age | 0+ Months |
| Product Type | Travel Cots |
| Type | Cots, Mattresses & Bedding |
| Brand | Red Kite |
Rated

4.7

out of

5

 by

796

reviewers.
Rated

3

out of

5
 by
BuffaloPhil
Get another mattress !!
Great little cot. matress no good unless your baby weighs a couple of ounces !!
25 December 2011
Rated

4

out of

5
 by
KPWales
A good value, good quality travel cot!
Good points: This cot is easy to erect and dismantle. It isn't as heavy or bulky as some of the travel cots on the market. It's available in 3 colours (black, blue and pink). It's great value and is good quality for the price. Bad points: The cot is very low / close to the ground. This could cause problems lifting baby in and out of it for someone who has a bad back. The mattress is thinner than some of the other travel cots available (but is still comfortable).
07 February 2012
Rated

5

out of

5
 by
slonce30
Red knight baby cot
Good seller with a price and a material for a nice baby cot .
18 August 2012
Rated

5

out of

5
 by
lolofofo
nice bed
the bed is very nice and comfortable and easy to be used.
27 August 2012
Rated

5

out of

5
 by
GraciousGrannie
What a good choice!
Bought this travel cot for my grandson when he visits and what a good choice it was. Looked at quite a few on line and this one seemed to be the best value for money and it did not dissapoint. Good looking, sturdy, very easy to erect and just as easy to put away. I use an extra matress as the base provided seems a bit hard, but I think this is a general problem with travel cots. Full marks too for ease of ordering and speed of delivery to my store of choice.
29 December 2011
Rated

5

out of

5
 by
Effy1981
Great value
Great item and great value for money. The one thing I would mention which isn't highlighted in the instructions is that you need to ensure you don't press down the middle of the cot first, this needs to be left loose so you can pop the edges into place and likewise when you are bringing it down u need to lift the middle of the cot to be able to unclick the edges. Once you have sussed that out, it really easy to put up and down. Would definately recommend.
06 March 2013
Rated

5

out of

5
 by
Tashad
Great purchase
I'd been looking at travel cots for ages to pick one for my daughter and this one is great for its value and also comes with a mattress which many travel cots do not have and you have to buy them seperately so i thought this was great especially for the price. As the cot would be in my room for a while as my daughter isn't that old, there wasn't too much room to put a normal cot but this is great as it fits perfectly. Would definately recommend this product
31 March 2013
Rated

5

out of

5
 by
ttt30pink
Brilliant value for money
I am a Childminder so I use 2 Travel Cots every day..... These are fantastic, easy to put up, nice and compact and fold away easily, comes with a bag tovkeep it in too. I have had the Winnie the Pooh cots before and didn't find them as good. The base on the Asda one is very good, nice and padded. Amazing value for money, anyone thinking of buying one for every now and then use should definatly do so....I am thinking of buying another 2 as they are so good.
18 April 2012
Rated

5

out of

5
 by
KellyfromMansfield
Good value for money
This travel cot is fantastic value for money theres not much difference at all between this one and the one i bought for my son a few years back and that was more than 3 times expensive. Its not garish to look at like some other travel cots, its easy to put up and down and folds away neatley in its bag for storage when not in use. The only downside i could see was that its got 4 feet and could have done with2 feet and 2 wheels to make it easier to move.
21 December 2011
Rated

5

out of

5
 by
M101
Great value for money
I bought this cot during the baby event at £25 which is fantastic value and much cheaper than anything else I saw on the internet. The cot is great, sturdy and very simple to construct. You can put it together with a few minutes. The mattress that comes with it is a little hard for a long period away but you can easily find mattresses online to fit if you choose but would be fine for a night or two. My daughter had no trouble falling asleep in this cot.
07 February 2012
Rated

5

out of

5
 by
NewmummyNic2011
Perfect product!
This travel cot is fantastic value for money without compromising on quality. It is so easy and quick to put up and fold away, literally seconds! As we intend to use it for longer than an overnight stay we have purchased a thicker mattress (around £20) for it as the one supplied is thin (which it needs to be in order to fold round the cot when transporting it) so in my opinion you would need some extra padding for your little one to be comfortable.
30 September 2011
Rated

5

out of

5
 by
DomInternet
Wow, Value for money!
We previously bought a travel cot from elsewhere to be kept at my mothers house for when we visit with the little one. We needed another for our upcoming holiday and I stubled across the Red Kite travel cot form Asda. This cot appears exactly the same as the one we already had (albeit in a different colour) but less than HALF the price! The little one had no problems sleeping and the build quality is excellent. For the price, you can't go wrong!
23 September 2012
Rated

4

out of

5
 by
KKLB
Good value for a limited budget
Overall this is a really handly travel cot, compacts well, easy assemble and disassemble. My only critic of it is the mattress is very thin so i had to pad it with blankets and my daughters quilt, so if buy it for sleeping purpose then might be worth investing in a thicker mattresses. As a playpen its handy but the mesh isn't very practical for vision, as babies eyesight isn't at our level I have found they struggle to actually see out unless you are at a closer range and even that is not too good. If they made the mesh clear then that would be more practical for this purpose. Can't argue with value for money, would recommend this over others as its sturdy, stable, locks in position and with the extra padding baby goes to sleep well. Playpen side, it is handy if u need to quickly do something and you need somewhere to put them for safety.
22 April 2012
Rated

5

out of

5
 by
diamonds2002
Excellent Value
This is a fantastic travel cot. Spacious when opened out and compact and light weight when folded. Our 5 month old is an excellent sleeper and this has continued when using this travel cot. If he likes it then we are happy. The £25 price tag is an absolute bargain - especially when compared with some other highstreet retailers. Where the price can be as much as double for the same cot! If you are looking for a travel cot then look no further
23 April 2012
Rated

5

out of

5
 by
misshappy123
Great price, for a great baby product
this was brought for my son, from his grandparents ( for when we both stay over) My mum was and i were amazed at the good quality from a brand we had not really heard off! The price was also a main factor...i would have paid full price..beause we all love, and my son really like's it too. It is well made and there are no worries about safety with this product! Mum and baby very happy! Colour is fab too, oh the mesh my son like to touch that :)
19 July 2012
Rated

5

out of

5
 by
Hertschick
Really Good Travel Cot
After doing quite a bit of research bought this travel cot. Really impressed with it - incredibly easy to put up and down and get into the storage bag. The cot is nice and roomy as well so loads of room for babies to spread out and move. The mattress is not the softest so I also used another duvet to pad it out before. My baby had really good sleeps whilst we were away and had no problems in keeping to his usual nap times in the travel cot.
18 December 2011
Rated

5

out of

5
 by
DMCP
Excellent travel cot
I bought this travel cot based on the great reviews, and the fact that a family member had recommended it. The cot is great value for money. It is very easy to build and collapse and when it's packed up it is very small. The mesh on the sides means you can see in (and baby can see out). The mattress it comes with is pretty thin so I chose to buy an extra one to go with it but it isn't necessary if you're only using the cot occasionally.
21 June 2012
Rated

5

out of

5
 by
BuntyJock
Excellent, value for money travel cot
I bought this travel cot on a recommendation from a friend and to be honest I was a bit dubious about how good it was going to be at such a cheap price, but I am delighted with the product. It comes in a handy travel bag and folds down easily and surprisingly small and lightweight. Putting it up is easy too- once you've read the instructions! It's a standard size so if you wanted an additional mattress it's easy to pick one up - size 65/95 fits well. I had always intended to purchase a 2nd mattress as travel cots are notoriously hard and my baby definitely benefitted from this and did sleep right the way through the night on first use so I'm thrilled with that! The mattress provided is well made with a wipe clean covering but is still quite firm so the 2nd mattress was a worthwhile buy in my opinion. The sides are a white mesh which you can just about see through but it didn't seem to bother the baby and was good peace of mind for me as you could see her easily from my own bed. Another good point is that if you use a motion monitor like I do you can easily thread the wire through the small strapping holes underneath the mattress, then place the flat monitor on top of the main mattress, underneath the additional mattress and it works perfectly - no need to start making more holes in the base to thread the wires through! All in all I am really happy with the product at a great price and I would definitely recommend.
21 August 2012
Rated

4

out of

5
 by
43GrannyS
Good Solid Travel Cot
I bought this travel cot for my six month old grandson as he was coming to visit with his parents. It is a solid structure and would certainly double up as a playpen. I would recommend it to anyone. I bought it online and found the service to be excellent as I was kept up to date with the progress of delivery to my local store with emails and eventually a text to let me know when it had arrived for collection. Great value for money.
11 December 2012
Rated

5

out of

5
 by
JonG
Excellent value for money
As this wasn't a particularly expensive travel cot at this price we weren't expecting it to be fantastic however we are impressed with its quality and ease of putting it up and down (takes seconds). Mattress ok too. Really good value and Asda's price was better than Amazon for this. I would definitely recommend this as you could spend a fortune on a travel cot but if like us its only for use once in a while you could do a lot worse.
24 April 2012
Rated

5

out of

5
 by
Yummymummy16
Good value travel cot
I bought this as we are going away for a week & needed a travel cot for my 6 month old son. The cot is sturdy, i was able to put it up and down myself. It also isnt too heavy. The mattress isnt that thick but i think this is true of all travel cots. I intend taking a big blanket and wrapping it around it for a bit more padding. For the money i dont think you could buy a better travel cot. Would definately recommend to friends.
22 August 2013
Rated

5

out of

5
 by
Jess9212
Great buy!
I have bought a lot of red kite products in the past and was always happy with them so i decided to get the travel cot. I was a bit dubious about it as it was only £25 and i thought it might be a bit flimsy. It is far from that. Very sturdy, looks very stylish and much bigger than expected and folds down very small! Comes with travel bag. Don't spend ridiculous amounts on a travel cot this is an excellent buy and a great price.
29 May 2012
Rated

5

out of

5
 by
paulabear
Safe and Sturdy Travel Cot
I am very pleased with this purchase. It will be used for our grand daughter for sleeping and sometimes as a play pen to keep her safe from our two dogs at certain times.The cot is a practical design and looks much more expensive than it was. The mattress is rather hard, but I am sure a tired baby will sleep well on it.
06 July 2014
Rated

4

out of

5
 by
Emu81
Good value for money
We brought this travel cot to go on holiday and it is a very good buy. It is easy to put up (once you get the hang of the side rails!) and not to heavy to carry around. It is not too big either. The one we brought only has one level, and I think a bassinet would be better for smaller babies, but overall I am very pleased with this purchase. Also ASDA click and collect very quick and convenient - would use this service again.
07 October 2012
Rated

5

out of

5
 by
LornaR
Perfect for visiting grandchild
Bought this for my 15 month granddaughter to use at Christmas. I picked it up from the store. It was very compact and contained in a carrier bag with a handle. I put it up, without the need for any assistance, in just a couple of minutes. The baby slept very well in it and now it is stored away back in the bag for the next visit. Very good quality item and great value,especially as it was reduced in price. Would recommend.
02 January 2014
Rated

5

out of

5
 by
rosycheeks
well pleased and great bargain ever
i got this for my wee granddaughter looked everywhere for one going cheap and this was the best bargain and was even better when you did not have to pay delivery just order and then you got a text message to pick up at store and only took three days ... very good produck good and sturdy and great for baby to play in with her toys and she can see throgh the net and watch you best bargain ever would recommend it to everyone
13 February 2012
Rated

3

out of

5
 by
LAYLAJAN
GOOD FOR MONEY
FOR THE PRICE THE PRODUCT IS NOT BAD.ITS QUITE LARGE SO YOU NEED PLENTY OF SPACE, I FOUND IT QUITE HEAVY SO ITS NOT THE EASIEST ITEM TO TRANSPORT. THE PRODUCT DOES COME IN A NICE LITTLE BAG AND FOLDS AWAY QUITE EASILY. IF YOU DON'T WANT TO MOVE IT AROUND A LOT ITS A GOOD PRODUCT.
01 December 2011
Rated

5

out of

5
 by
speshy
travel cot
I am extremely satisfied with my purchase. I was looking for something for my Grandson when he came to visit me for a month and i went onto your web site and found just what I was looking for without any problem what so ever. I ordered it, paid for it,and it was delivered to my local Asda the very next day which is absolutely astonishing. I would definately recommend this product and Asda to all my friends and relatives.
10 March 2014
Rated

5

out of

5
 by
Humz
Amazing value for money
I have been looking around for a decent travel cot for my 6 month old son. I came across this one which was way cheaper than all the other ones. When i recieved the product i was delighted with the quality considering the price. It is better than some of the ones i saw for triple this price. It is really easy to put up and to put away and comes with a carry case which is a bonus. Would defo recommend to a friend
12 December 2011
Rated

5

out of

5
 by
plankey
very good value for money
The travel cot is excellent value for money, we needed a replacement. It is very easy to assemble and take down. It is a sturdy product, very light to carry and importantly not bulky like other travel cots we have purchased before. our grandson took quickly to the cot and had a good night sleep, highlighting the comfort of the mattress, which doubles for the protection for carrying. Very good product all-round.
09 May 2012
Asda Q&A is a customer to customer community forum, and as such Asda does not endorse any customers ideas or advice. If you are a Wine Shop customer Asda may respond to questions posted when appropriate to do so regarding product details. If you have a customer service query you can contact us here. Thank you.
Ask your questions. Share your answers.
---