Product Image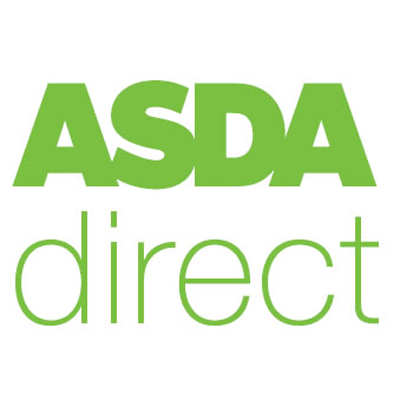 Product Details
Description
Mother and Baby 2009 Silver Award Winner - Red Kite's Sleep Tight Travel Cot
The Red Kite Sleeptight cot (black in colour) is a great accessory for holidays, visiting family and friends, or for your own home.
The cot is easy to fold away and store and has padded top rails to ensure your child is protected from any sharp/hard materials, and as an added benefit; the side panels are see-through mesh, giving you an easy view of the child.
Easy to collapse and fold away - making the Red Kite Sleeptight Cot easy to store and transport
Fully padded top rails - To help keep your little one safe within the Sleeptight Cot
Easy view mesh - Helping you keep a close eye on your child
Suitable from birth - Great for letting them play around in a safe environment
Mattress Included - For added comfort for your child
FREE Carry Bag - Fold it and pack it; take it with you - simple and easy!
Suitable for babies from birth up to a maximum of 15kg in weight and who are unable to climb out.
Cleaning
Fabric covers, trims and the carry bag may be sponged clean with a mild detergent and warm water. Dry in the open position in a ventilated area and out of direct sunlight. The covering fabric is not removable.
Metal parts
Metal parts can be cleaned with a damp cloth then wiped dry
Plastic Parts
Clean plastic parts with a mild soap and water solution.
The Red Kite Sleeptight Cot is ideal for anyone looking to buy a quality cot at an affordable price.
Also available in pink and blue!
Please note: Toys and blanket are not included with the Red Kite Sleeptight Travel Cot
From the Manufacturer

|
Product Description
Practical and space saving, the Sleep Tight Travel Cot is the perfect travel accessory. Great for overnight stays, family holidays and visits to friends and family.

Features

Suitable from birth
Easy and fast to assemble
Fully padded top rails
Easy view mesh panels
Carry bag for out and about trips
Padded mattress for a comfy nights sleep

What's Included In The Box

1 x Sleep Tight Travel Cot
1 x Slotted Mattress
1 x Carry Bag
Features and Benefits
Mesh Sides

The Red Kite Sleeptight Travel Cot has been designed and built with parents in mind. The sides of the travel cot are made from a tough see-through mesh which gives you clear sight of the child, giving you geater peace of mind.

Protective Padding

To help little heads from bangs and boo-boo's, the Red Kite Sleeptight Travel Cot had padding in key areas to help make play time for the child as fun as possible.

Tuck it Away

Red Kite Sleeptight Travel Cot is easy to collapse and fold away, making it easy to store and transport.

Easy to Clean

Fabric covers and trimming on the travel cot, and the carry bag may be sponged clean with a mild detergent and warm water.

Dry in the open position in a ventilated area and out of direct sunlight. The covering fabric is not removable.
Red Kite Sleeptight Travel Cot - Black
Product Tour
Image
Features

Mesh Sides

Giving you an easy view of the child for added peace of mind and reassurance for the child.

Protective Padding

Giving the child extra protection when playing within the travel cot - sides are padded to help protect little heads from bumps.

Sturdy Feet

Sturdy feet are supplied to help keep the travel cot and child within safe in place
Full Specification
| | |
| --- | --- |
| Colour | Black |
| Dimensions (Folded) | Folded L79 x W21 x D23cm |
| Age Range | Birth+ |
| Dimensions | Open H104 x W79 x D78cm |
| Dimensions (WxDxH in cm) | H74 x W104 x D81cm |
| Gender | Unisex |
| Sub Brand | Sleeptight |
| Maximum Child Weight | 15 kg |
| Minimum Age | 0+ Months |
| Product Type | Travel Cots |
| Type | Cots, Mattresses & Bedding |
| Brand | Red Kite |
Rated

4.7

out of

5

 by

798

reviewers.
Rated

5

out of

5
 by
Incubator
Best baby buy so far!
I was dubious to say the least, a decent travel cot for £25?! I checked out the other reviews, I've become a review addict! And was impressed by the 'silver award' and thought £25, why not? And was not disappointed! The travel cot packs away neatly, in it's own bag, with shoulder strap and carry handle. It took five minutes to put up, and was really sturdy! More so than some of the other, more expensive ones I have seen! I have raved to EVERYONE about what good value this travel cot is!!
02 February 2012
Rated

5

out of

5
 by
daisycy
Excellent product: excellent service
I had read a lot of reviews of this cot and so felt very confident about its quality. It is very easy to assemble, very sturdy, attractive and easy to check on baby through the net sides. I firstly ordered it from another company and immediately cancelled when the total cost, including delivery, came to almost £53! I then found the same cot for the same price in Asda, with free delivery to my local store so the total price was as described at £25. Excellent, fast and efficient service.
26 June 2012
Rated

5

out of

5
 by
Catloverforever
Excellent value and quality
I purchased this for my grandaughter and my daughter is very happy with the product. I wouldn't hesitate in ordering more products from Asda and will be doing quite often in the future.
15 June 2012
Rated

5

out of

5
 by
andygb
Great Value for Money
Bought for grandchildren who visit occasionally. Does the job as required. Easy to put up and pack away. Reasonably well built and safe. Good value for money. Thoroughly recommended.
26 July 2012
Rated

5

out of

5
 by
MrsTwo
Perfect for your travels with a little one
Excellent value smart looking travel cot, seems as good as any of the more expensive ones and baby sleeps happily in it. Easy to assemble and sturdy. Very pleased with this purchase.
30 August 2012
Rated

5

out of

5
 by
Trixie2012
Great value, good product
Very good product, sturdy, well made. Mattress is a bit thin and the overall cot is heavy to carry but it comes in a good case and folds quite small. very pleased with my purchase.
19 August 2012
Rated

5

out of

5
 by
njduckw1
Great product
Read the reviews and completely agree. Great value and very sturdy. Bought a separate mattress and the little one has been sleeping well in it for a good few nights now.
08 September 2012
Rated

4

out of

5
 by
highlights
Great value
Was surprised how big this was for the price. Base a bit hard but i bought a cheap mattress for it. Really pleased with the way it looked, overall i'm glad i bought it.
10 December 2010
Rated

5

out of

5
 by
manor
excellent purchase ever
Bought this travel cot for when my granddaughter slept over at our house. Very easy to assemble and put away when not needed. Very comfortable for her as she sleeps .
30 August 2012
Rated

5

out of

5
 by
ProudNanna
Exactly what I needed
Excellent product. Easy to put up andfolds away easily, compact to store, light to carry. Perfect for when grandchikdren stay and doubles up as a playpen.
23 August 2012
Rated

5

out of

5
 by
mazlcfc
brill..
great value travel cot...bought this for when my 5 month old grandson stays overnight he loves it!! just could of done with extra thickness in mattress!
29 April 2011
Rated

5

out of

5
 by
Granddaughter
Excellent Value
Purchased the travel cot for my new granddaughter to sleep in. Excellent value, very sturdy, and also compact when you wish to take it away with you.
12 September 2012
Rated

5

out of

5
 by
kenni
Great price!
Bought for our 4 month old grandson when he comes to stay, the mattress is thin but I put a quilt and sheet on top of it and he slept all night.
06 September 2012
Rated

4

out of

5
 by
Posierose
Great cot
Bought this for my grandson to use when he comes to visit, great size a little awkward to put down till you get used to it. Overall great value.
06 October 2012
Rated

4

out of

5
 by
leec75
excellent value for money
The cot is light and very easy to put up and down. Also easy to get back into the carrycase. Mattress a bit thin - but this is the only down.
17 September 2012
Rated

5

out of

5
 by
dustym
Great value cot
As new grandparents we wanted a cot that would be comfortable and safe. It can be assembled quickly and easily stored...a great product.
16 September 2012
Rated

5

out of

5
 by
poptarts
easy peasy assembly, great value :)
I found the product to be easy to assemble, very secure and great value for the price, a bit heavy but I'm pretty sure most of them are
11 August 2012
Rated

5

out of

5
 by
dano
Good buy
This travel cot is ideal for having for my grandchildren when they come to stay. It is easy to open and easy to store when not in use.
12 June 2011
Rated

5

out of

5
 by
Beda
really sturdy. Excellent
Travel cot bought for my grandson, when at grandparents house. Even better than I thought. Real value for money, really recommend it.
16 September 2012
Rated

5

out of

5
 by
depechegirl
Exceeded Expectations
We needed a travel cot fairly quickly for our son's first overnight stay at his grandparent's house. We got it very quickly after ordering it and had a trial run at home the night before he was due to use it. It was easy to set up and very sturdy. We had our son sleep in it and he had a very restful sleep. The travel cot was easy to fold up again and transport. The only thing I would say is that the material that makes up the mattress can be fairly noisy when baby slides arms or legs across it, but not enough for our baby to wake himself up. I wish I had thought to look at this product first before doing so much research on more expensive models. Many others don't come with a mattress but this one has a mattess that is fit for purpose. Excellent buy that exceeded our expectations, especially for the price.
13 July 2012
Rated

5

out of

5
 by
Louannar
Great Purchase
I ordered this travel cot for my 1 year old son as we were finally going to take a break and needed it quickly to go away with, i was so happy it arrived the next day. I opened it and was very very pleased with it, couldn't pick a fault, it is very easy to put up and pack away, you can easily do it on your own and it comes in a lovely bag which makes it easy to carry and travel with and it isn't very heavy either. I would definately recommend. Great buy and great bargain!!
28 September 2011
Rated

2

out of

5
 by
lanarana
No mattress
The cot itself seems sturdy and looks good. However, the base is really just a folding board covered with fabric and some extremely thin foam. We only opened it on the day the visiting baby was arriving and had to ring around local shops to try to find a mattress as it looked so uncomfortable. I could only recommend this travel cot if you already have access to a top up mattress.
31 October 2011
Rated

4

out of

5
 by
Muttley81
Great cot shame about the mattress
We bought this travel cot for use visiting family over x-mas.We found the price much cheaper than anywhere else for this product. The cot is very easy and fast to both put up and pack away and is reasonably compact when packed. However the "mattress" that comes with it is basically useless! It is too thin, and rustles every time our baby moved and consequently woke him up! I don't know if all travel cot mattresses are like this? Other than the mattress I cannot fault it!
24 February 2012
Rated

5

out of

5
 by
benji20
Fantastic product
Was given 4 days notice that we needed a travel cot for grandchild coming to stay. Knowing nothing about them went on line and found this one to be the best for our requirements. Asda had the best price by a long way. Had it delivered to the shop for us to collect. Baby slept really well and it is now folded away for the next visit. Small and compact but does a fantastic job.
15 August 2012
Rated

5

out of

5
 by
MrsV2011
Fantastic travel cot
This travel cot was recommended to me by a friend and I can see why. Its absolutely great and fantastic value.
08 August 2012
Rated

5

out of

5
 by
mortor
Good send!!
I bought this for my mum, as she is babysitting my little daughter while I am back at work. She says its a 'life saver' she can put my daughter in it and pop to the loo with peace of mind! she is completely safe, there's plenty of room for her to play and when she's all tired out she just falls asleep in it. It sturdy yet light enough to be moved around easily within a room and folds away easily too. My daughter is very happy with it but my mom thinks it's a god send!!
18 September 2012
Rated

5

out of

5
 by
spish
great buy
I bought one of these travel cots for my granddaughter who is now 6. I gave it to my sister for her grandchildren. My daughter had another baby recently so I needed to buy another travel cot. I particularly wanted the same one as I had before. Firstly it's good value for the money. I reviewed other cots that were costlier but I felt I had no problems with the first one so I opted for the Red Kite. It's easy to manage and not that heavy. Overall I think it's a good buy.
03 October 2011
Rated

5

out of

5
 by
CyberMelons
Fantastico!!!!
I bought 2x cots for my 8 month old twins, and they both sleep very different; one likes to fidget alot and the other likes to bang his legs up & down. But they both slept really well in these during our holiday week. The cots are very easy to put up, (having to do this twice it comes handy!). The matress is thin, but they didn't seem to mind. I also purchased travel cot fitted sheets from Toys R us for added comfort. Fantasitc value for money, can't praise enough!!!
25 June 2012
Rated

5

out of

5
 by
Aoife23
Value for money
My Daughter loves it and its great for keeping all her toys in at the end of the day too :)
19 August 2012
Rated

4

out of

5
 by
mmmmmmmm
easy to store
I bought this travel cot because it only weighs 8.7kg, a lot of travel cots are 11kg or more. It was a little hard for me to push down the centre piece to lock the legs in place, when I first bought it, but after using it 3 times it is easier. I have folded a single duvet into 4 to place under the mattress so I dont have to reach to fardown to pick up my grandson (I am only 5ft). I have also placed a summer duvet folded into 4 on top of the mattress for his comfort.
27 December 2011
Asda Q&A is a customer to customer community forum, and as such Asda does not endorse any customers ideas or advice. If you are a Wine Shop customer Asda may respond to questions posted when appropriate to do so regarding product details. If you have a customer service query you can contact us here. Thank you.
Ask your questions. Share your answers.
---