Product Image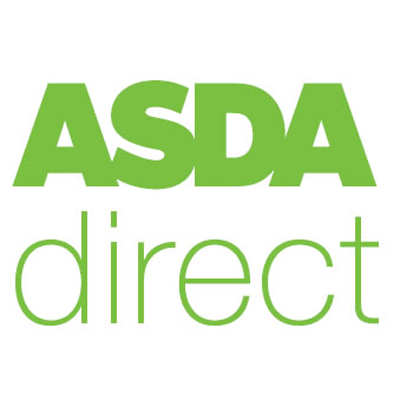 Product Details
Description
Mother and Baby 2009 Silver Award Winner - Red Kite's Sleep Tight Travel Cot
The Red Kite Sleeptight cot (black in colour) is a great accessory for holidays, visiting family and friends, or for your own home.
The cot is easy to fold away and store and has padded top rails to ensure your child is protected from any sharp/hard materials, and as an added benefit; the side panels are see-through mesh, giving you an easy view of the child.
Easy to collapse and fold away - making the Red Kite Sleeptight Cot easy to store and transport
Fully padded top rails - To help keep your little one safe within the Sleeptight Cot
Easy view mesh - Helping you keep a close eye on your child
Suitable from birth - Great for letting them play around in a safe environment
Mattress Included - For added comfort for your child
FREE Carry Bag - Fold it and pack it; take it with you - simple and easy!
Suitable for babies from birth up to a maximum of 15kg in weight and who are unable to climb out.
Cleaning
Fabric covers, trims and the carry bag may be sponged clean with a mild detergent and warm water. Dry in the open position in a ventilated area and out of direct sunlight. The covering fabric is not removable.
Metal parts
Metal parts can be cleaned with a damp cloth then wiped dry
Plastic Parts
Clean plastic parts with a mild soap and water solution.
The Red Kite Sleeptight Cot is ideal for anyone looking to buy a quality cot at an affordable price.
Also available in pink and blue!
Please note: Toys and blanket are not included with the Red Kite Sleeptight Travel Cot
From the Manufacturer

|
Product Description
Practical and space saving, the Sleep Tight Travel Cot is the perfect travel accessory. Great for overnight stays, family holidays and visits to friends and family.

Features

Suitable from birth
Easy and fast to assemble
Fully padded top rails
Easy view mesh panels
Carry bag for out and about trips
Padded mattress for a comfy nights sleep

What's Included In The Box

1 x Sleep Tight Travel Cot
1 x Slotted Mattress
1 x Carry Bag
Features and Benefits
Mesh Sides

The Red Kite Sleeptight Travel Cot has been designed and built with parents in mind. The sides of the travel cot are made from a tough see-through mesh which gives you clear sight of the child, giving you geater peace of mind.

Protective Padding

To help little heads from bangs and boo-boo's, the Red Kite Sleeptight Travel Cot had padding in key areas to help make play time for the child as fun as possible.

Tuck it Away

Red Kite Sleeptight Travel Cot is easy to collapse and fold away, making it easy to store and transport.

Easy to Clean

Fabric covers and trimming on the travel cot, and the carry bag may be sponged clean with a mild detergent and warm water.

Dry in the open position in a ventilated area and out of direct sunlight. The covering fabric is not removable.
Red Kite Sleeptight Travel Cot - Black
Product Tour
Image
Features

Mesh Sides

Giving you an easy view of the child for added peace of mind and reassurance for the child.

Protective Padding

Giving the child extra protection when playing within the travel cot - sides are padded to help protect little heads from bumps.

Sturdy Feet

Sturdy feet are supplied to help keep the travel cot and child within safe in place
Full Specification
| | |
| --- | --- |
| Colour | Black |
| Dimensions (Folded) | Folded L79 x W21 x D23cm |
| Age Range | Birth+ |
| Dimensions | Open H104 x W79 x D78cm |
| Dimensions (WxDxH in cm) | H74 x W104 x D81cm |
| Gender | Unisex |
| Sub Brand | Sleeptight |
| Maximum Child Weight | 15 kg |
| Minimum Age | 0+ Months |
| Product Type | Travel Cots |
| Type | Cots, Mattresses & Bedding |
| Brand | Red Kite |
Rated

4.7

out of

5

 by

798

reviewers.
Rated

5

out of

5
 by
JWtwinmum
Great purchase
Having twin girls we needed a travel cot, not just for holidays, but to use in our bedroom when one of them is ill and needs extra bedside comfort. We recently used it when one of them had a cold virus and it suited our needs really well. It was easy to put up and lightweight enough to be moved effortlessly from a corner of the room to the bedside. We have also used it on occasion at nap times to avoid our noisy twin from waking her sister! Our daughters sleep really well in it. Good quality and excellent value for money. Highly recommended.
02 February 2013
Rated

5

out of

5
 by
Treacle80
Great
This item was bought to stay overnight at my mums with my son at Christmas. It comes in a useful carry bag making it very easy to transport and is really easy to put up and collapse. When put up it is sturdy and feels nice and solid making it a safe and secure place to leave baby (whether its to sleep or play) The mattress as pointed out in several reviews is a little thin but my little boy slept soundly and appeared very comfortable all night. I would definitely recommend this product and will be using it whenever we stay away from home.
31 December 2013
Rated

4

out of

5
 by
Soph87
Fantastic, simple, sturdy travel cot!
Wanted a small, portable travel cot to use at Grandmothers house. We found it very easy to put up and quick and easy to put back down. We were concerned that for the price it may not be able to 'contain' my lively 18month old, when it arrived our mind was put at ease as he slept 3 nights in a row fine in it. Our only quibble was that the mattress was thin and hard but we solved this problem by putting another travel cot matress (from our broken travel cot) on top of the original. Folds down nice and compact. Very pleased with our bargain!
09 May 2014
Rated

5

out of

5
 by
Mangoles
great all round cot
We needed a cot for our grandaughter to fit in the space left in the bedroom of the caravan.This one fits the bill perfectly.the height is good for our growing toddlers and there is plenty of room.It doubles as a safe playpen too for when we are dressing etc.The mechanics of putting up and collapsing are so simple and the staorage bag with handle is perfect.For its size it isnt too heavy and stores under the bed when not in use.One of the cheapest we found too..an absolute bargain,we are thinking of getting another.Highly recommended.
30 June 2012
Rated

5

out of

5
 by
LisLashes
Great Product
I brought this over a year ago at one of Asda's baby events. I've Used it as a play pen for when my Son was smaller and needed to be contained safely! It's also been used for sleeping when away which does the job perfectly well. When used for sleeping I do put a quilt down on the base under a fitted sheet as I feel it slightly hard. But overall a great item and can recommend.
28 April 2011
Rated

5

out of

5
 by
Kosar
Excellent product
Opted for in store collection, good service. This product is definitely worth the money. It is really easy to open up and fold away. The netting allows children to look out whilst inside, so you can keep an eye on them from far. Comes with a really handy travel case. Easy to assemble, simple instructions. Also a really good gift idea to give away too!
06 August 2012
Rated

4

out of

5
 by
Chrissy1505
Best Purchase
I brought this travel cot for my daughter who lives in Newcastle, and travels between both sets of in-laws. The price was a factor - and it was cheaper than Argos - It is very light wieght and easy to set up and put down. Due to this I bought one to keep at my house. There is nothing negative about this product and I would recommend it to anyone.
14 May 2012
Rated

5

out of

5
 by
Star87
Great buy!
We decided to buy two as i am expecting twins and felt that these would really come in handy as we have limited room and can also take them when stopping over at my parents or friends. The product its self is very easy to put up and solid, i like the fact you can wipe down the mattress and you dont need an extra mattress with this. I will only be using one at home at first when the twins arrive and using the other when stopping over at other places. its easy to carry and place back into the carry bag included unlike some i have had in the past. its nice and compact so can fit in the car without taking up to much space. i wish i would of gone with these travel cots before as though they may be basic they are very practical and ideal for what i need to use them for.
18 May 2012
Rated

5

out of

5
 by
Sidsidney
Sturdy and excellent value for money.
Very sturdy, easy to assemble and disassemble and very easy to neatly pack away. Lots of room for baby. Some people may want an extra mattress but I dont think that the padded base is that much thinner than a standard moses basket mattress. It weighs a little bit when packed away, which I suppose some might find a struggle.
22 January 2013
Rated

5

out of

5
 by
ballsmith
amazing value
This is an amazing quality product at a amazing low price. Highly recommended travel cot that literally takes 20 seconds to put up. The thin mattress is quite inadequate so we bought a much thicker one that fits (it seems that all travel cots come with inadequate mattresses after much research!) To those that have suggested that it is quite heavy - it is slightly, but needs to be for stability and toppling over issues! Folds up very small and is easy to store when not in use. All in all, a brilliant product to buy!
12 November 2011
Rated

5

out of

5
 by
Chris750
Very good buy
I bought this travel cot for when my granddaughter comes to see us.Very pleased with the quality, very sturdy. It needs more padding under the mattress so I used a very large beach towel and a blanket then layed a sheet over the top. No need to buy another mattress. She slept very well. The only thing I don't like is the colour, black, but I didn't like the baby blue or the pink. That aside, I would definitely recommend it, it is very easy to put up and close away and the carry bag is very useful to put it away in.
23 February 2014
Rated

4

out of

5
 by
ruthmissy
a useful item
We are going away soon and needed a cot for our baby. I looked at several but this one got the best review and was also the best price. As it will be rarely used I didn't want to pay too much. I haven't actually used it yet but have assembled it to make sure it is ok. It is fairly easy once you have the knack. Some reviews said the base was a little hard but It feels no harder than a cot base and I will probably use a lighty baby quilt like I do in the cot. Overall very happy. It was delivered very quickly as well
09 May 2012
Rated

5

out of

5
 by
cristobel
excellent buy!
Delighted with my purchase. It is easy to put up, just as easy to put down and is really sturdy. Mattress is included which is really good value considering it was only £25.00. Large enough for a child to play in if you have to leave the room and want somewhere secure for the child to play.
05 January 2011
Rated

4

out of

5
 by
Lou999
Handy for travel & sleepovers at a great price.
I bought this travel Cot in black with white mesh sides as an occasional travel cot when my Son was months old. He was about 5 months old at the time. It has proved invaluable for my Son who is now 2 and a half years old. The cot is really a little small for him now BUT I would still rather use this than a hotel's overused cot. It is easy to assemble and doesn't take up too much room when dis-assembled so can easily sit in the bottom of a wardrobe. The cot is raised from the floor so baby is not too close to any dirty floors. Great value especially for the use that we have had from this. Cons - I would say that fitted sheets don't fit too well on the thinnish base/mattress. The result if this is the base has become a little marked with my Son's drools (!) and it doesn't seem to wipe off. You obviously need to be careful if your little darling likes to climb out especially as they get older as it could potentially topple over. If you are looking for cute baby colours then black isn't an option for you.
23 April 2014
Rated

5

out of

5
 by
noshjan
amazing
i must say this product is amazing. the size is perfect fits in any room. with easy carry bag holder its just perfect. i loved it! my baby plays while i do my stuff i dont have to worry that he's getting upto anything! such a relief now ni dont have to be doing 100 chores at once :D
13 September 2012
Rated

5

out of

5
 by
star200
Very good :)
Very pleased, bargain value, easy to put together and fold away. Standard travel cot mattress, I covered mine with my babies blanket for comfort and he slept through the night with out waking up :) No need to spend any more money on a different travel cot as this one Is excellent!
23 April 2012
Rated

5

out of

5
 by
Tea1979
Best value for money
This cot is brilliant value for money yes it is basic but it is strong and very sturdy this is one of 3 I've bought over the last 10 years and it may be the cheapest out of them all but I would not be able to tell the difference between this a £25 cot and my £90 cot very pleased.
13 August 2012
Rated

2

out of

5
 by
Kweli
Travel cot
I don't know wether or not I just got a faulty one ! But it would not click into place and stand up. The over all design was nice and big and easy to access and put away - but like i say , the one I received must have been faulty, but that's just my luck all day long ! Ha ha
04 May 2013
Rated

5

out of

5
 by
Joanlk
Amazing product
As a grandmother of 6 ranging from 20- 5 months I needed a cot for my little granddaughter as she calls most days, having grown out of her moses basket. As the grandchild before her is 15 l needed something easy to put up,unlike the one I have in the attic which takes forever to put together. After looking at several reviews I decided on this one. In a word, amazing. Goes up in seconds down just as quick, great safety feathures. Bought it in black in case next one is a boy. I had several of her little friends to visit and their mums were very impressed especially with the speed I put it up for their baby who 'needed a sleep'. When not in use very compact easy to store away. I highly recommends this product and so cheap. Used the delivery service this too was excellent. Thank you.
16 February 2013
Rated

5

out of

5
 by
vivsta
very good value for money
We brought this travel cot while we were on hoilday. IT was very useful. And value for money. It was easy to put up and put away again. I only wish that we could have taken back home with us. I will buy another one once we get back home. i have told friends about it.
26 August 2012
Rated

5

out of

5
 by
charliesangel22
Good for babysitting
I purchase the travel cot so I would have some where for my neice to stay when she stays over. I looked at some reviews and there were alot of positve ones about the red kite so I got it and Im very glad I did. After actually reading the instructions, it is easy to set up as well as store. The matress is easy to secure to the cot however I do put a blanket down for her to sleep on as it is an easily wipable surface which wouldnt be that warm or comfortable. But overall this cot is an excellent purchase.
15 April 2013
Rated

4

out of

5
 by
Dee1983a
Really Good Value
Thought this was really good value. Had seem some more expensive ones elsewhere which we didn't think were as good. Son liked playing in it when we first put it up. Don't find it as easy as I'd expect to put down, but could just be me. As with all travel cots the matresses are not that thick so would recommend purchasing a thicker one if using on a regular basis for baby sleeping. Really happy with it though, bit shorter than some but wider than the longer ones which I feel is better. Would recommend.
18 September 2012
Rated

5

out of

5
 by
Didii
Great purchase, sturdy and easy to use
We are delighted with this travel cot and my granddaughter agrees. Easily pops up and light weight but very sturdy. Can also be used as a play pen which is a added bonus. Before purchasing we looked on more expensive websites (double the price +) never thought of looking on Asda's website Fantastic. Will be recommending it to friends and family who are about to become grandparents/parents. Only given material 4 stars as the mattress is flimsy but my granddaughter seems to be comfortable and sleeps well.
31 October 2012
Rated

5

out of

5
 by
Shelley7
Good value for money
This travel cot is one of the cheapest yet is definitely better than more expensive brands. Is very compact, sturdy, good material, only downside is mattress is a little firm but you can put blanket etc too soften also base mattress supplied does tend to make a crinkly noise with movement but as above you can put something else on top. This was purchased as a gift for a friend who did not find it suitable as it was for an older child who would not stay put. However would be ideal for younger children .
17 April 2012
Rated

5

out of

5
 by
granny9
just what i needed
what you see is what you get. Just the job for when my newest granddaughter comes to visit and can be folded down when not required which is ideal now we have moved to a smaller house thinking all the grandchildren could be accommodated in beds now
10 April 2012
Rated

5

out of

5
 by
choosygal
Excellent product
Bought this for my 8 month old grandson staying over when we babysit and he slept in it for the first time last week and went a full 9 hours without waking. Parents delighted. I had been a little scepticle about it at first, in spite of the good reviews, but it really is fantastic. Easy to assemble, looks good and is strong and sturdy. Amazing value. I put a couple of old towels and a fitted sheet over the mattress and it was fine but I'll probably buy another mattress. Don't hesitate, go for it!
17 October 2012
Rated

5

out of

5
 by
MrsWinsy
brill and daughter loves it
I bought this as a step up from my moses basket as my little girl was getting too big and showing signs of being "on the move" although a little heavier than i expected it was eay to put up easy to take down and really sturdy! Great buy!
04 September 2013
Rated

5

out of

5
 by
oddball1
excellent!
after looking at several other travel cots, all much more expensive, this one caught my eye. I'm so glad it did!! Excellent value for money, light weight and very easy to put up and take down. Ideal for sleepovers at nana's house!
23 January 2012
Rated

4

out of

5
 by
pholls
Easy to put up and away
I found this travel cot very easy to put up and fold away. I'm usually lazy about reading manuals and found it very easy to st up the cot as well as fold it away... i would recommend this cot to anyone.
19 August 2012
Rated

5

out of

5
 by
Grandadbez
Great value product
We had our baby grand daughter to stay overnight and her other grandparents lent us their Red Kite travel cot. We were so impressed we have now bought our own. Assembly of the product couldn't be easier and the same can be said for folding it up again. It is one of the few products I've bought that can be guaranteed to fit back into the original box thanks to the clever design of the mattress. The baby slept like a charm which was a sure sign that the product was comfortable. Thanks Asda.
10 December 2012
Asda Q&A is a customer to customer community forum, and as such Asda does not endorse any customers ideas or advice. If you are a Wine Shop customer Asda may respond to questions posted when appropriate to do so regarding product details. If you have a customer service query you can contact us here. Thank you.
Ask your questions. Share your answers.
---