Product Image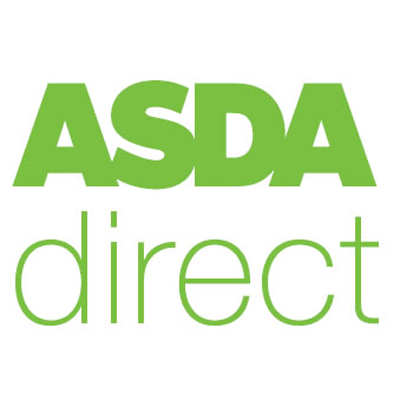 Product Details
Description
Mother and Baby 2009 Silver Award Winner - Red Kite's Sleep Tight Travel Cot
The Red Kite Sleeptight cot (black in colour) is a great accessory for holidays, visiting family and friends, or for your own home.
The cot is easy to fold away and store and has padded top rails to ensure your child is protected from any sharp/hard materials, and as an added benefit; the side panels are see-through mesh, giving you an easy view of the child.
Easy to collapse and fold away - making the Red Kite Sleeptight Cot easy to store and transport
Fully padded top rails - To help keep your little one safe within the Sleeptight Cot
Easy view mesh - Helping you keep a close eye on your child
Suitable from birth - Great for letting them play around in a safe environment
Mattress Included - For added comfort for your child
FREE Carry Bag - Fold it and pack it; take it with you - simple and easy!
Suitable for babies from birth up to a maximum of 15kg in weight and who are unable to climb out.
Cleaning
Fabric covers, trims and the carry bag may be sponged clean with a mild detergent and warm water. Dry in the open position in a ventilated area and out of direct sunlight. The covering fabric is not removable.
Metal parts
Metal parts can be cleaned with a damp cloth then wiped dry
Plastic Parts
Clean plastic parts with a mild soap and water solution.
The Red Kite Sleeptight Cot is ideal for anyone looking to buy a quality cot at an affordable price.
Also available in pink and blue!
Please note: Toys and blanket are not included with the Red Kite Sleeptight Travel Cot
From the Manufacturer

|
Product Description
Practical and space saving, the Sleep Tight Travel Cot is the perfect travel accessory. Great for overnight stays, family holidays and visits to friends and family.

Features

Suitable from birth
Easy and fast to assemble
Fully padded top rails
Easy view mesh panels
Carry bag for out and about trips
Padded mattress for a comfy nights sleep

What's Included In The Box

1 x Sleep Tight Travel Cot
1 x Slotted Mattress
1 x Carry Bag
Features and Benefits
Mesh Sides

The Red Kite Sleeptight Travel Cot has been designed and built with parents in mind. The sides of the travel cot are made from a tough see-through mesh which gives you clear sight of the child, giving you geater peace of mind.

Protective Padding

To help little heads from bangs and boo-boo's, the Red Kite Sleeptight Travel Cot had padding in key areas to help make play time for the child as fun as possible.

Tuck it Away

Red Kite Sleeptight Travel Cot is easy to collapse and fold away, making it easy to store and transport.

Easy to Clean

Fabric covers and trimming on the travel cot, and the carry bag may be sponged clean with a mild detergent and warm water.

Dry in the open position in a ventilated area and out of direct sunlight. The covering fabric is not removable.
Red Kite Sleeptight Travel Cot - Black
Product Tour
Image
Features

Mesh Sides

Giving you an easy view of the child for added peace of mind and reassurance for the child.

Protective Padding

Giving the child extra protection when playing within the travel cot - sides are padded to help protect little heads from bumps.

Sturdy Feet

Sturdy feet are supplied to help keep the travel cot and child within safe in place
Full Specification
| | |
| --- | --- |
| Colour | Black |
| Dimensions (Folded) | Folded L79 x W21 x D23cm |
| Age Range | Birth+ |
| Dimensions | Open H104 x W79 x D78cm |
| Dimensions (WxDxH in cm) | H74 x W104 x D81cm |
| Gender | Unisex |
| Sub Brand | Sleeptight |
| Maximum Child Weight | 15 kg |
| Minimum Age | 0+ Months |
| Product Type | Travel Cots |
| Type | Cots, Mattresses & Bedding |
| Brand | Red Kite |
Rated

4.7

out of

5

 by

798

reviewers.
Rated

5

out of

5
 by
bloop
An excellent buy
We needed a cot for a visiting grandchild. This model was recommended by a friend. I was concerned as to the quality of the cot when I saw the price, but indeed I need not have worried. It is remarkably sturdy and well made, and we were more than happy to leave the baby to sleep in it. I would certainly be happy to recommend it.
27 August 2012
Rated

5

out of

5
 by
minxaroo
a complete god send!!
i bought this travel cot as a last resort for my 7 month old girl...she has been taking up my sleeping time and space since around 4 months as she seems to enjoy sitting up in her sleep and diving to the side of the matress!! thereore i couldnt put her in her cot as she was banging her head on the wood...needless to say, this travel cot is perfect for her coz she now has a soft landing for her precious little head :D but even better than that, mummy gets a good night sleep worrying less :D great value for money and easy to put up and down. An absolute god send to us both...thank you asda :D
25 February 2013
Rated

5

out of

5
 by
1morehappyshopper
Great value for money
We were looking for a handy travel cot that wouldn't be difficult to transport and wouldn't take up too much space when erected. This was just the job. All the travel cots I've seen seem to all be quite fiddly to put up at first, but once you understand the instructions and get the hang of it they are no bother!The base mattress bit is padded and is soft enough for children to sleep on, but you could always get an additional mattress or pad it with a blanket if you wanted it to be more comfy. This cot was great value for money and certainly did the job.
18 September 2012
Rated

5

out of

5
 by
Hamilton24
great value for money
We bought this travel cot as we were staying at a friends house, I didn't want to spend a lot on a travel cot which will not be used that often so when I saw this one advertised on the ASDA website I was delighted. We picked it up from instore and manahed to put it up with no problems at all. My son was happy to play in it for a while, which kept him out of trouble and then he slept soundly in it at our friends house. The mattress isn't great but is ideal for the odd overnight stay.
31 August 2012
Rated

5

out of

5
 by
Amanda25
Great Value For Money
I bought this for the mother in law to have round hers as she was having the kids for a couple of nights and didnt have anywhere to sleep my 6 month old. If you have never used one of these before you may find it a bit tricky at first but once you have used it once its soo easy to put up and take down and you can store it in the bag it comes in.
28 August 2012
Rated

4

out of

5
 by
19laws88
Fantastic little travel cot
I was VERY impressed with this travel cot. We originally purchased it for our holiday in September, but have already used it numerous times at grandparents' houses. It's quick and easy to put up and take down, is easy to wipe down if there are any marks, and looks good too. It also folds up nicely and fits in a suitcase or in a car (just what you want from a travel cot!) The only downside to it is that, in my opinion, the mattress that is included is a bit hard, but I usually put a few covers over it to soften it out. I would definitely recommend it, especially as it is so cheap!
18 August 2012
Rated

4

out of

5
 by
mikefrog
Great value travel cot
We bought one of these a couple of years ago and found it to be well made and excellent value. As our 5 month old grand-daughter has just arrived from Australia, we decided to buy another one. It's very easy to assemble, though collapsing it again for storage is a bit harder. It also lacks cushioning on the base. There is a thin foam covered pad, but you really need an additional mattress (95cm x 65cm) which adds to the cost.
19 April 2012
Rated

5

out of

5
 by
girton123
Very happy customer
Brought this travel cot as i am a childminder and needed it fairly quickly,but opted for the collect in store option ( great feature) A|nd it came within about two days to the store! Pick up was easy and quick, and the price was the cheapest on the net, which was great if you're on a budget like i was. The cot pops up really easy and it acutally quite large, which is good, and have a really handy travel case which is the size of a small gym bag. Really happy withthis purchase, great quality AND value for money.
27 July 2012
Rated

5

out of

5
 by
Tammy1230
Bought for grandparents!
I bought this for the grandparents so my little girl could have sleep overs! It's perfect for what was needed and my little girl slept all night in it so she thought it was comfy!
29 August 2012
Rated

5

out of

5
 by
Mamalove
Very pleased
After looking around all the shops and on many websites for a suitable travel cot for my 9month old I decided to read some reviews of this 1 as the price was a bargain. I bought it on the reviews being all great and no complaints and I will add to them by saying I'm amazed that they are selling them so cheap as I've seen travel cots at more expensive prices and been really poor quality. This was easy to put up and easy to put away even dada could do it :) my son was happy to be placed in the cot. Although he hasn't slept in it just yet he will be this weekend staying at nannys house. He seemed happy with the purchase so fingers crossed he likes the comfort of it too. Great buy :)
28 March 2013
Rated

2

out of

5
 by
Tink87
Not very good
Got this travel cot for my mam to use when she had my 5 month old girl over. When she set it all together it looked fine apart from the mattress. All it is a plywood base with an inch of foam as the mattress. We've had to go buy another mattress to put in to make it comfortable for my daughter. Other than that it is soild travel cot.
06 February 2012
Rated

5

out of

5
 by
GrannyV
Best buy travel cot
This cot is brilliant, easy to put up and take down, very sturdy and good quality.
08 September 2012
Rated

4

out of

5
 by
Riberts
Great value for money
Exactly the product we had already identified from other retailers as a value-for-money travel cot, but at a much better price. No bells and whistles, but good quality, easy to put up (the wife thinks) and very much fit for purpose - we use both as a travel cot and as a 'playpen' at home.
02 August 2012
Rated

4

out of

5
 by
onlineshopper24
Travel cot
Very easy to open and fold away, can be done by one person, has instructions included on how to do this. (that's how easy!) I purchased this for when I visit the mother in law and mother so would have a safe comfy place to put the little one when its sleep time. Heavier than I thought it would be so it's not something you can just sling on your shoulder and take where ever you go, you would have to put it in the car (by travel cot I thought it would be more light weight) I also got the play mat half price with this that fits inside the travel cot. Overall I would recommend this product x
18 March 2013
Rated

4

out of

5
Good Calue For Money
I purchased this cot for my baby grandaughter, and we're both very pleased with the item. It is of a fairly substantial quality overall, although the mattress is a little thin - so I solved this problem by making another mattress to go on top out of an old duvet...washed and sewn together to fit and put into a cover - problem solved !! It's easy to put together and take down and fits into it's carrier bag very well - overall a very good purchase, good value for money, and Erin slept for 12 hours in her new cot and was very happy!! What more could I ask from a product !! Thank you...
13 October 2012
Rated

5

out of

5
 by
GransChoice
Perfect purchase
I bought this travel cot for my 5 month grandson coming to stay and found it easy to assemble [any probs initially were because we wern't following the instructions properly-once we realised what we were doing wrong it both assembled and packed away perfectly] My Grandson slept well over his few days stay and it is neatly packed away for his next visit. I have found this to be equally as good as more expensive travel cots my older grandchildren have used when they were babies. Excellent choice!!
13 August 2012
Rated

3

out of

5
 by
Mar25
Good for occasional use
This travel cot is excellent value for occasional use. It is quite a bit smaller than other travel cots I'v seen and the padded area the baby sleeps on is not very thick. It is easy enough to erect and is strong and sturdy. Good for purpose as a travel cot is not designed for continual use. It does not look very comfortable though and needs a mattress. For the one time I have used this product so far, I padded the bottom with blankets. My 10 month old grandson slept well in it, so I suppose that is the best recommendation.
04 February 2012
Rated

5

out of

5
 by
queenmay
best purchase ever
i orderd this on line to pick up and they sent me text within 2days to pick up great service i brought this for when my grandaughter come's to stay item easy to put up easyer than i thought good quality and the cheapes i could find and good value for money i would recommend this to any one thax asda for great service and value for money
10 August 2012
Rated

5

out of

5
 by
mrs2009
what a gem for the price..
this is the 2nd one we bought as we got one for my mums house for are child to sleep in there.now we have bought one for are house so she can sleep in it and i can do my housework with out worrying about her rolling off the sofa.and because she can see through it shes happy to play in it if she wakes till ive done what i started...
18 September 2012
Rated

4

out of

5
 by
ElizaJ
good design & value cot
I bought this for when my grad-daughter visits.The cot is sturdy, good size & easy to put up. The only issue is the very thin mattress, but all travel cots have thin ones, so they must be OK for the baby. The velcro tabs to fasten the mattress down are a good idea but it makes it impossible to tuck a sheet over the mattress. I'm going to cut holes in the sheets & oversew round, so the tabs can still go through. Also fitted sheets don't fit, so I've sewn tapes underneath to tie together(on the underside ofn the mattress)& stop the sheet coming out. It's a bit of work & I wonder if any manufacturer could come up with a solution & make fitted sheets for a thin mattressed travel cot (?) However, the cot itself is great!
29 September 2012
Rated

5

out of

5
 by
ElliottPET
Most Useful Purchase Ever
My baby boy has just started crawling so decided to invest in a travel cot to keep him safe whilst I was cooking. Well this is one of the best things I have ever bought. Not only does it keep him safe whilst I do my jobs but it is really comfortable for him to play and have his nap times. I like it that much I bought one for him to sleep in whilst he stays at my moms! Highly recommended and great value for money - all moms out there you should invest in one of theses!!!!
27 August 2012
Rated

5

out of

5
 by
Rusty25
Great value
I had read reviews of so many travel cots before purchasing this one. My only concern was that it wouldn't be long enough as it is shorter than many on the market. I needn't have worried as the length is fine. What attracted me to this one, apart from the price, was the width. My daughter rolls around a lot and this gives her the freedom to do that. Like many people, I padded out the base with a blanket and sheet as the mattress is quite hard. I intend to use it as a playpen as she was also very happy just sitting in it with toys. Excellent value and a great product.
04 October 2012
Rated

5

out of

5
 by
Melly13
Highly recommended!
I bought this travel cot to take on holiday and to use when my son is at his grandparents. It was a great buy and recommend it to all my friends! Its very sturdy and my son sleeps great in it. It also looks good and is lighweight so easy to carry and doesnt take much space when travelling.
07 April 2013
Rated

5

out of

5
 by
KittycatH
Great value for money
I already have one travel cot bought from asda and it is such great value for money that I have now bought this one, to use as a play pen. It is a third of the price of most play pens on the Internet but perfect for the job. It is sturdy but easy to put up, hard wearing, looks good and roomy enough for my two babies to play in at the same time. It folds down small into a carry case so is easy to transport. I make use of a Cosatto branded travel cot at a hotel I stay at regularly - this is equally as good for a fraction of the price. I would definitely recommend it.
03 March 2012
Rated

4

out of

5
 by
Easymom
Great value
We've looked around for a travel cot and found this is offer the best value one but with same function as those you'd see in high street shops like mams&papas. This is by far the cheapest yet with decent quality. I highly recommend reading the instruction of how to set up the cot as it took my husband ages to do it who was so determined not to read the manual properly. It is dead easy to do it as long as you follow the steps. I agreed with others that the foam base is too thin and needed extra blanket to pad it up but considering the price, this is no big deal.
04 September 2011
Rated

5

out of

5
 by
Urbanbaker
Super value travel cot
I actually bought two of these travels cots (one for granny's house!) as they are exceptional value for a really sturdy and attractive item. They are easy to put up and down and my daughter sleeps soundly in them. They really are great value as lesser items command over double the price. I can see why these travel cots won a silver mother and baby award. Just filled mine with 200 ball pit balls (from Asda) and my daughter loves to play in there too!
29 July 2012
Rated

5

out of

5
 by
Cupcaker
Lives up to good reviews. God send!
I have an 8 month old and was having a nightmare getting her to transition from a moses basket in my bedroom, to a cot in her own room. She wants to sleep in with mommy! So... I started looking for a travel cot, small enough to fit in my room so that she could get used to sleeping in a larger cot with me nearby (but not in my bed!). As I don't have much money spare I sifted through hundreds of travel cots on various websites, scouring reviews to make sure I spent wisely. I must say that so far I am reassured that I got the best travel cot within the lower price range. It literally just pops up into place, no trapped fingers and no stress. Putting it down is more tricky but not as bad as other cots. It's padded so that little ones don't get their fingers caught and is also a safe little play pen when you need to nip to the loo! The mattress is fairly thin but that seems to be standard with all travel cots and with sheets on etc my daughter sleeps comfortably. It also packs up neatly into it's bag and fits nicely into my small car. To give a fair review, the only fault I could pick is the new plastic smell it initially had when I first put it up.I gave it a good wipe down and let it 'air'. Also, the black colour isn't fancy but because it does what I need it to do I really don't mind. I am really happy with this purchase, I would recommend to those who don't have a lot to spend but want something decent. Asda delivered it promptly with good communication so I would also recommend buying from this website.
05 February 2013
Rated

5

out of

5
 by
LollipopHead
Fantastic
Im a childminder and own three of these travel cots, can't fault thence, lightweight, compact and the easiest to put up and down of any I've tried
08 August 2012
Rated

4

out of

5
 by
IzzyTizzy
Good cot
Used it for the first time when visiting the grandparents. It's easy to put up and down. Compact, so didn't take up too much room in the car or the bedroom when it was up. It's a long way to bend down to pick up a little baby, in retrospect I'd buy one with a mattress that has different levels so that I didn't have to strain my back picking up baby during night feeds. Good purchase for price though. The mattress is a shiny material (waterproof) so during the night I found my baby had managed to move (glide) around the cot into various positions!
15 April 2012
Rated

4

out of

5
 by
MumandDad
Fantastic value for money
We bought this primarily as a play pen for outside rather than a travel cot. It is easy to put up and feels really sturdy. The mesh sides mean that it is bright and airy. The mattress isn't particularly padded but this doesn't matter for our intended use and the product is only intended as a travel cot anyway. It is quite compact when folded away and comes with a handy travel bag. It is reasonably heavy.
09 April 2012
Asda Q&A is a customer to customer community forum, and as such Asda does not endorse any customers ideas or advice. If you are a Wine Shop customer Asda may respond to questions posted when appropriate to do so regarding product details. If you have a customer service query you can contact us here. Thank you.
Ask your questions. Share your answers.
---