Product Image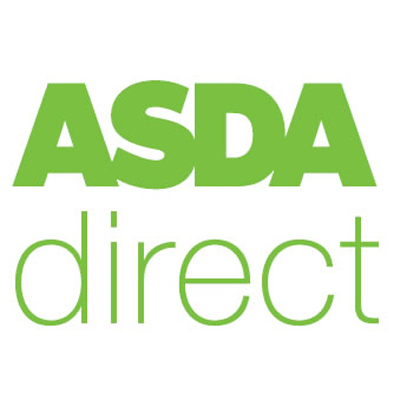 Product Details
Description
2000 Calorie Mascara from Max Factor has stood the test of time with over 20 years of iconic lashes. 3 professionally inspired mascaras giving 3 lash profiles, so every woman can find their own LBD for their lashes.
And as a little black dress always delivers on basics, so does our collection: up to 300% more volume* at a great price so you never have an excuse to run out
(* vs. bare lashes)
Full Specification
| | |
| --- | --- |
| Size | 9ml |
| Colour | Black |
| Area of Use | |
| Colour Family | Black |
| Type | |
| Formation | |
| Gender | Female |
| Made In | EMEA |
| Product Type | Mascara |
| Age Range | All Ages |
| Type | Eyes |
| Waterproof | No |
| Brand | Max Factor |
Rated

4.5

out of

5

 by

45

reviewers.
Rated

5

out of

5
Mrs
I LOVE a good mascara and I've been sucked into buying so many over the years that promise longer thicker lashes with no clumping and am always disappointed. However, I've been using 2000 calorie for many many years and always return to it as it really does what it says it will do. One coat gives a fabulous result and for those nights out two coats provide spectacular results that I am ALWAYS pleased with. Don't ever stop making this product or I just don't know what I will do!!! Nothing else compares!
11 October 2012
Rated

4

out of

5
 by
LorenGrace
One of the best mascaras on the market!
I've only ever used one Max Factor mascara since I've been using make up and after trialling this all week, I regret not buying more! The colour is great as it is a deep black which gives a greater effect to the lashes, plus the fact it is smudge proof is a bonus as well. It separated my lashes so well and gave tremendous volume. The term 'dramatic volume' is not a lie, I would highly recommend this mascara to anyone because I believe it is one of the best high street products on the market.
09 July 2014
Rated

4

out of

5
 by
jellybean94
Really good for the price
The packaging is simple and nothing exciting. However, the actual product is lovely; it's light at first, but easy to build without clumps. The lash separation is also great and looks like you are wearing a small set of false eyelashes if put on properly! My only downpoint is that it doesn't stay perfect all day. However, I do have oily eyelids, and also get slightly oily under the eyes. I found it could be counteracted with a light coat of a standard waterproof mascara over the top.
08 July 2014
Rated

3

out of

5
 by
clairelouu
Maxfactor 2000 calories
I have used this mascara a number of years ago; it was my go to mascara. Unfortunatley it doesnt compare with some of the modern mascara's. I found it made my lashes appear thicker but did nothing for the length. On applying a touch too much the lashes clump together. I would use this mascara but as a daytime work mascara rather than an evening dramatic mascara... in my opinion it lacks a little lengthening skill. On thwe plus side it is affordable and doesnt smudge or flake.
06 July 2014
Rated

4

out of

5
 by
Isma7
Lashes lashes
This is a great mascara. it added length to my lashes, didn't clump and has stayed put for 9 hours during work. It is fabulous, however I would have liked to see my lashes look a little fuller. This may have been possible if I had applied a few more coats. It didn't flake or feel sticky. It is a really nice mascara for all day wear if you apply only a few coats and can then take you into the night by applying a few extra coats for a dramatic look.
05 July 2014
Rated

5

out of

5
 by
beautyempress
LashTashtic!
As a bit of a mascara snob I didn't think it would be possible for a Max Factor product to be able to compete with the premium brands I usually use. How wrong was I? I am a total convert to this mascara and have been bleating on about it to anyone who will listen in my office! It gives full, thick lashes. It's easy to apply and it's easy to remove! You can use it for day or night, just build up the lashes according to requirements. Buy buy buy!
09 July 2014
Rated

5

out of

5
 by
Tinkerbelly
Max Factor 2000 Calorie Mascara The Best
I have used this mascara for quite a few years and I have to say that still nothing beats it for me. I have delved into the unknown and tried other mascara's including other MF ones but always come back to the 2000 calorie. It thickens, lengthens, separates lashes and makes my fair eyelashes look great when using the black/brown shade. I love it, would recommend over any other mascara I have tried so far.
20 May 2014
Rated

4

out of

5
 by
mskrents
miss
I really like this mascara because it really lengthens my lashes, I also like that I can apply lots of it to really dramatise my eyes, and they won't get too sticky. However it would be better if it got every separate lash and didn't clump a bit - it isn't too hard to separate them tho with a separate eyelash comb - which is down to the lovely formula of this mascara!
24 October 2012
---