Product Image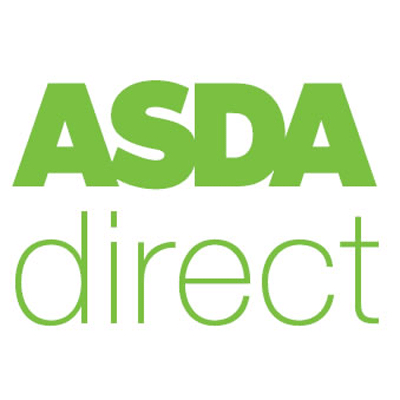 Key Features
Long slots
Variable browning feature
Variable width slots
Defrost function
Reheat function
Removable crumb tray
This stylish 2 slice toaster has all the functions you need. This ASDA toaster is a fabulous choice for quick, delicious toast.
Product Features
Long slots
If you're tired of turning your bread over, or eating soggy ends this stylish toaster from ASDA would make the perfect addition to any modern kitchen. Large loaves from your favourite brands fit sideways to ensure you have a full slice of perfect toast - every time.
Variable browning
The variable browning feature allows you to have your toast your way, lightly to the darkest brown.
Variable width slots
The variable width slots make sure your bread is centred and the defrost and reheat functions are simple to use.
General
Product Type
Slices Qty
Toasters & Grills Features

Adjustable browning control, defrost, lift function, reheat, long toaster slot size, cancel button, self-centering toaster slots, anti-jam mechanism

Miscellaneous
Material
Colour
Power
Max Power Consumption
Voltage
Dimensions & Weight
Width
Depth
Height
Weight
Manufacturer Warranty
Warranty
Rated

4.8

out of

5

 by

19

reviewers.
Rated

5

out of

5
 by
Cretin
Great value and great results
We brought this as a stop gap while I completed our new kitchen. We had brought a couple of other cheap toaster but found they didn't take a full slice of toast, ie sticking out the top. It wasn't that we were using door stops or anything, just normal white sliced bread. Reading feed back from other sources we thought we would need to buy a more expensive model just to toast normal bread. Any way we decided to try this toaster. It,s inexpensive, reasonable build quality, clean modern lines, solid action, toasts pretty envenly and actual takes a big big slice of bread providing you put it in sideways. The slots are bigger sideways than up and down, if that makes sense. For the price we just can't fault it.
17 April 2013
Rated

5

out of

5
Great value & quality
I bought this having read the reviews. Excellent value for money. Has lots of extra features and has wide slots suitable for teacakes/crumpets etc, also slots long enough for reasonably large slices of bread. This seems to be a failing in lots of much more expensive toasters so well done Asda! Only criticism is that the heat dial is impossible to read the mark so I have marked with a marker pen! Make sure you carry out the pre-heat before using! I did find that some fumes came off whilst burning off the oils etc and had to open the window! I did this x2 just to be sure! Only used it once so far but so far so good. Great buy!
12 January 2014
Rated

5

out of

5
A Toaster Fit For Purpose
Very pleased with this purchase. An inexpensive toaster which, unlike so many products on the market (including more expensive ones) actually takes a full slice of bread! The range of 'doneness' is good, and there are handy defrost and reheat settings. All in all, a great value for money item.
03 February 2013
Rated

5

out of

5
 by
Hoovermad
Best toaster
I've had many toasters from expensive to cheap ones and none lasted long.this one is great.on a big side but fits whole slice of toasts o no more soggy ends.does not burn the bread just makes it crispy and tastes like fresh bread- i mean the toasts not the toaster ;)
11 March 2013
Rated

5

out of

5
superb toaster
having had expensive toasters in the past and never fully satisfied, I decided to go the other way and buying this toaster for such a low price I was dubious, But oh so wrong, The first toaster that browns the bread evenly, looks good and works perfectly. I would recommend to anyone.
23 April 2013
Rated

5

out of

5
 by
dolphin60
great value for money
does exactly what a toaster should do, looks stylish, has a blue light to highlight cancel button which is useful.
20 January 2013
Rated

5

out of

5
 by
tightjeanz
Excellent toaster if you're on a budget
I bought this toaster as a replacement (upgrade) for a similarly priced one from another store which had developed a dangerous fault and I had to throw out. This one has more features and seems much better. As other reviewers noted it has deep and wide slots, so no more having to turn the bread around to get it toasted all round and then ending up burning it! The 'browning control' dial allows for quite fine adjustment, so you can get a very even toasting, and the reheat feature and crumb tray are also useful.
04 September 2013
Rated

5

out of

5
 by
Plainsie
Good Toaster
This toaster is really good for the price. I can toast sandwiches in those sandwich bags. It has a cancel button and a reheat button as well as defrost. I'm very happy with it.
26 May 2013